Backfire G2 Black is an impressive electric skateboard at a low price. Its large wheels ensure a comfortable ride while skipping the bumps and cracks smoothly. Although this board is relatively cheaper and does not have any flashy features, still it performs similar to the best electric skateboards of top brands.
I recently got my hands on it and let me tell you, this baby is the real deal. Not only is it affordable (yes, you heard me right), but it's also got some serious power under the hood. I'm talking speeds of up to 23 miles per hour, and a range of up to 12.5 miles on a single charge. Plus, it's got a sleek, black design that'll make you look like a total boss on the streets.
And let's be real, who doesn't love feeling like they're floating on air while cruising down the street? So, if you are looking for an electric skateboard that won't break the bank but will still give you an epic ride, the Backfire G2 Black is the way to go.
Let's dive into my review and see why this board is the best budget electric skateboard ever.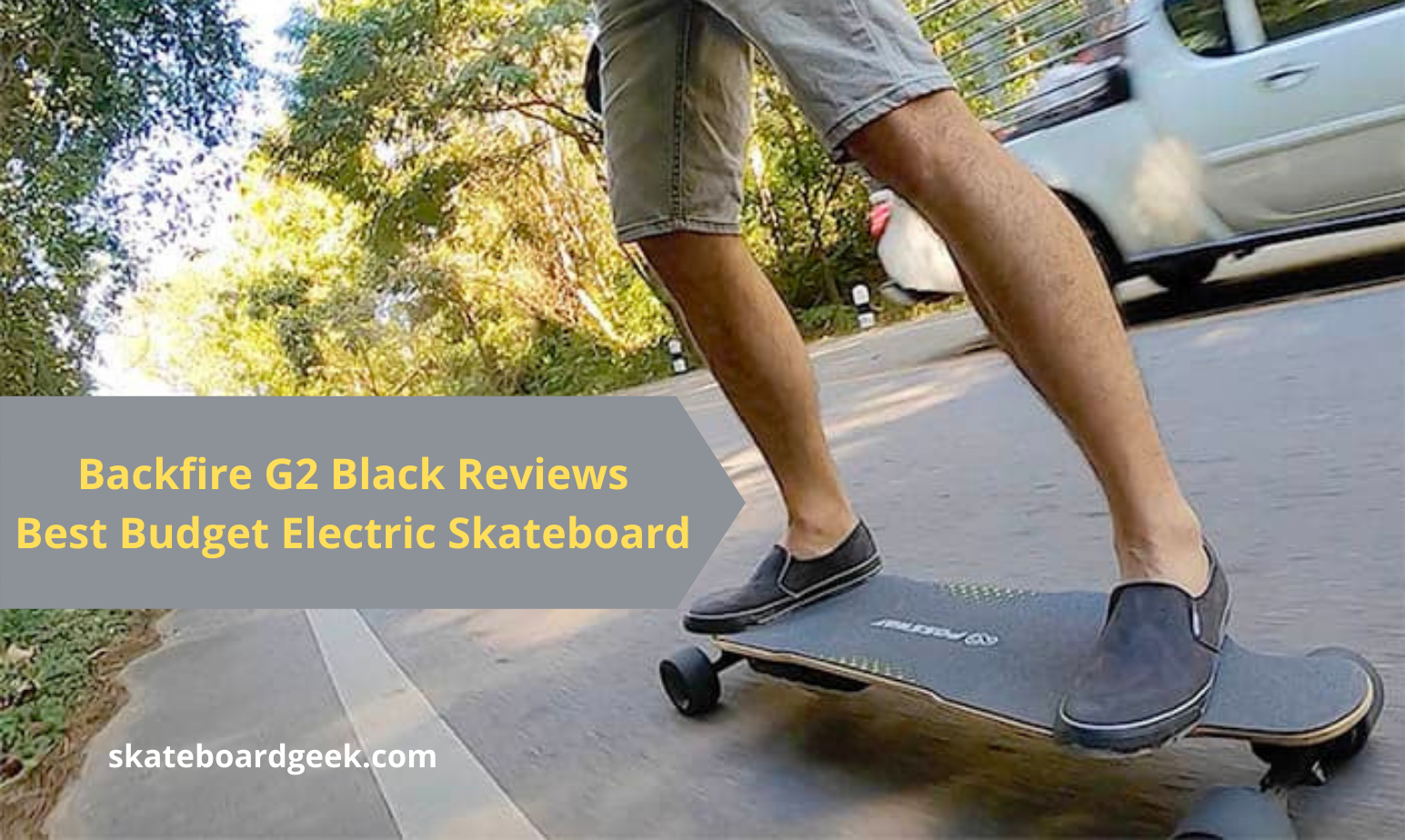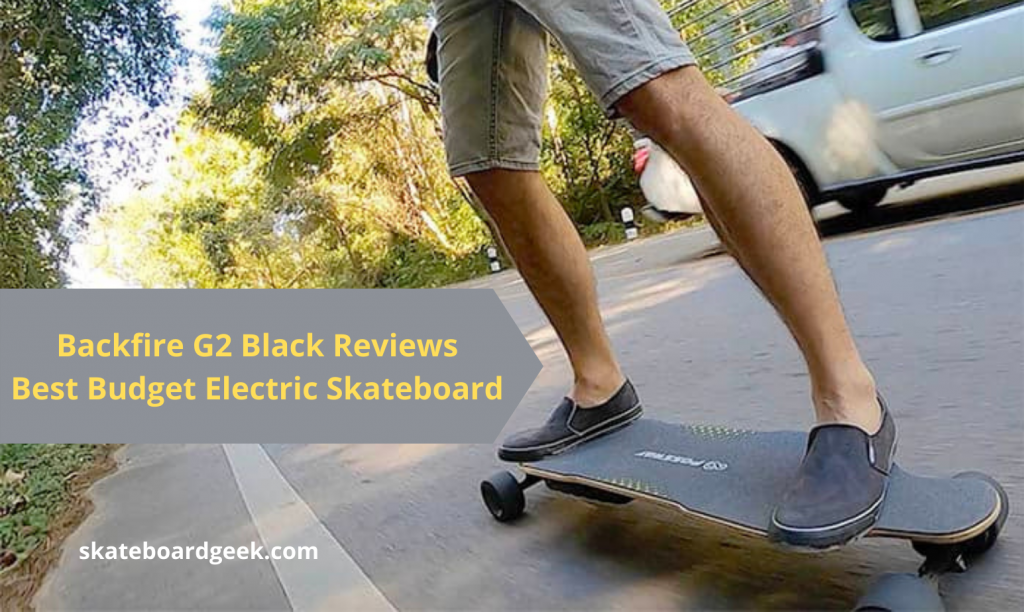 Here are the cheapest electric skateboards of 2023.
Backfire G2 Black Reviews and Features Guide
"Best for Beginners and Entry Level Skaters – Affordable Electric Skateboard"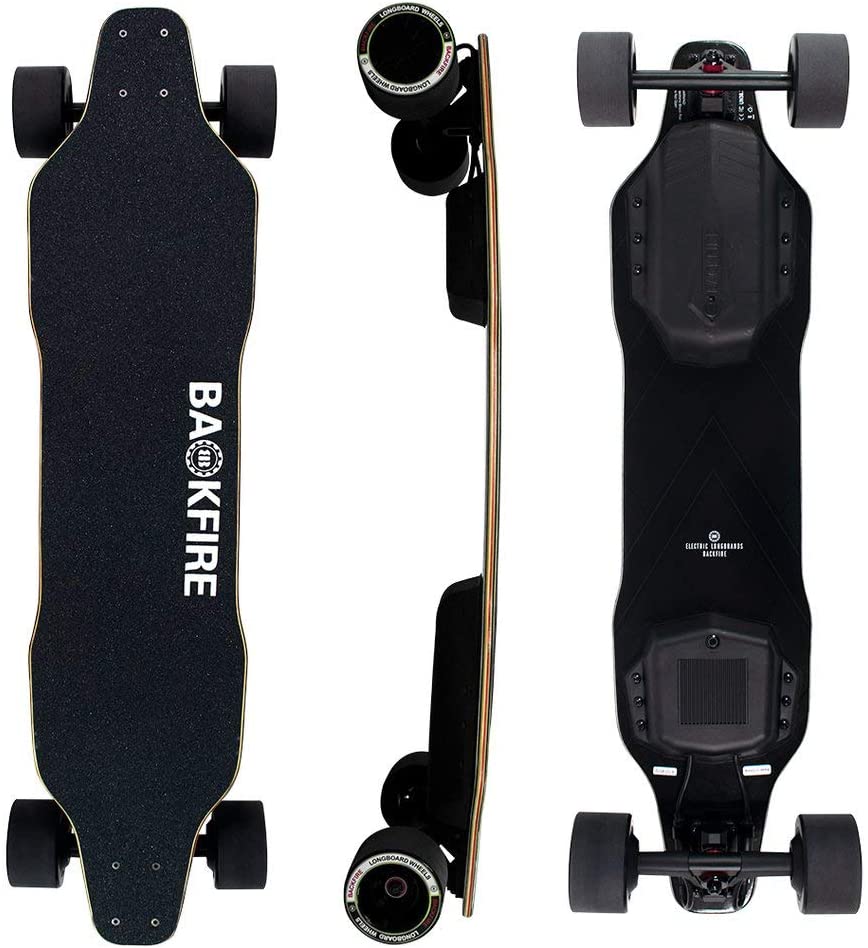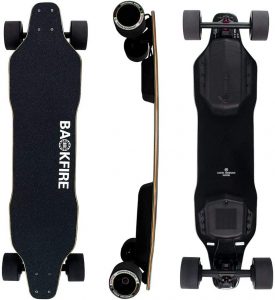 Top Speed: 23 MPH | 37 KMH
Range: 12.5 miles | 20 km
Battery: 6000mAh Lithium
Motor: 2 x 400W Hub Motors
Climb: 25% Steep Hill
Size:

38″ x 9″

Waterproof: IP55
Load Capacity: 240lbs | 109kg
Deck


The deck is constructed with 8-ply maple wood held together using epoxy resin. Having the optimum flex and pretty good rebound, the board is ideal for any weight under 240 lbs.
However, heavier skaters than load capacity will not appreciate the flexibility. The deck is durable and feels a bit stiffer than it looks. The board comes with pre-installed grip tape.
See what are the best skateboard decks of 2023.
Motor & Speed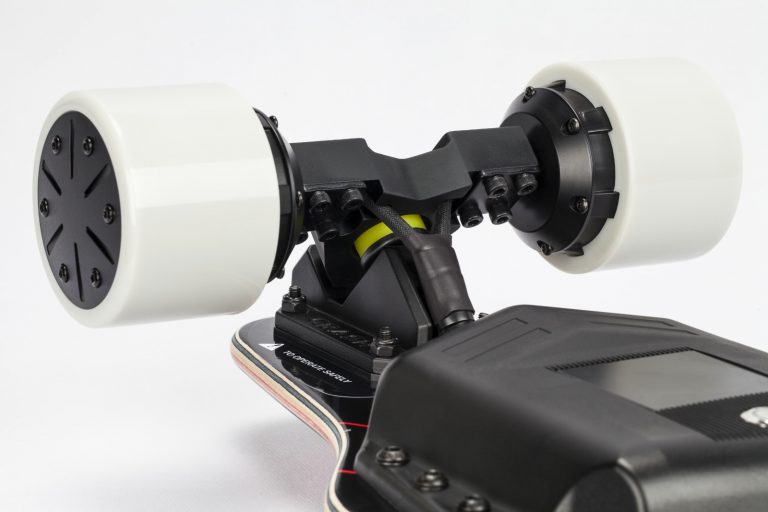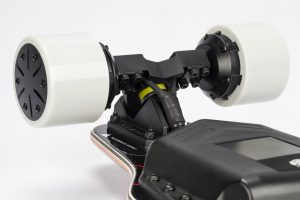 Most brands advertise the wrong numbers to market their products. But, we were impressed after testing the speed of Backfire G2 black, it reached a top speed of 24mph as advertised.
The board is equipped with impressive 400W dual hub motors. Although the motors may look slightly weak, they perform amazingly, thanks to Hobbywing technology. This eboard features two speed modes – fast and eco.
Another impressive feature to mention is that the motors are covered in water-resistant covering. That means they are safe from water splashes. Also, the board is marked as waterproof at IP55 level, making it rideable while drizzling or on less watery tracks.
And the good news for hilly area skaters, the Backfire G2 black motors are powerful enough to provide a smooth ride on 20% gradient hills. These hub motors are capable of climbing steep hills efficiently.
Battery & Range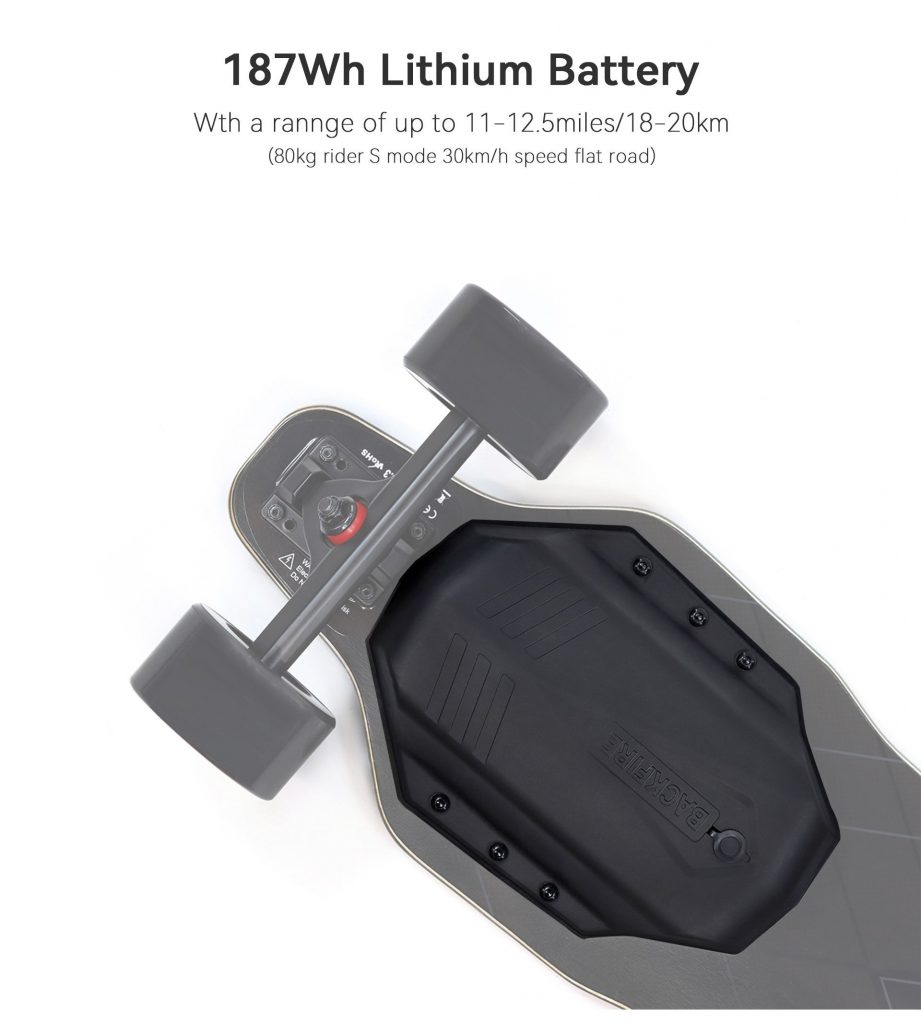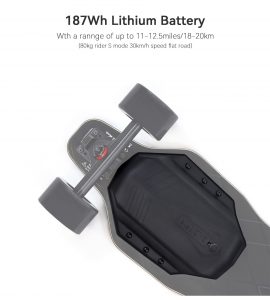 The battery is what gives power to an electric longboard. The Backfire installed an impressive battery in G2 black having a 6000mAh capacity. This 36V battery has 187WH and promises to offer a riding range of 12.5 miles / 20km.
The battery is built with an advanced battery management system that provides consistent power throughout when the battery is fully charged and when it is running low.
The company has placed each cell of the battery strategically to keep them safe while bumping or rough rides. The battery is also covered with an IP55 level water-proofing case.
The impressive part is – the battery management system protects the battery from overheating. And, the battery shuts down in case of emergency or accidental heat up to protect the parts from damage.
One of our team members, Richard (190lbs.) rode the board thrice with a fully charged battery to test the range. The range is true as advertised on eco mode. However, in the speed mode, the range was 11.5 miles. Hence, the speed and weight will have a slight impact on the range of Backfire G2 black.
Wheels & Trucks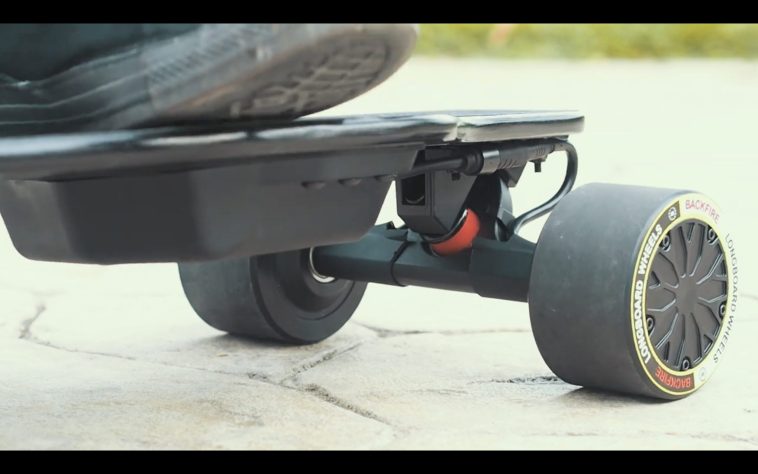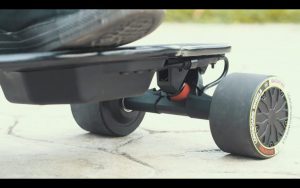 The Backfire G2 black comes with pre-installed 96mm large polyurethane wheels for more ground grip. The 83A hardness level makes the wheels strong and efficient enough to absorb bumps and cracks in the tracks. These large wheels are perfect for cornering and making this cheap electric skateboard suitable for beginners and new skaters.
This electric board is equipped with Crash trucks, a lesser-known pair to minimize the cost. However, these trucks do not function poorly, they offer smooth turns.
Only professionals and skateboard geeks will feel the difference, beginners or intermediate skateboarders will enjoy comfortable rides and turning.
Remote Control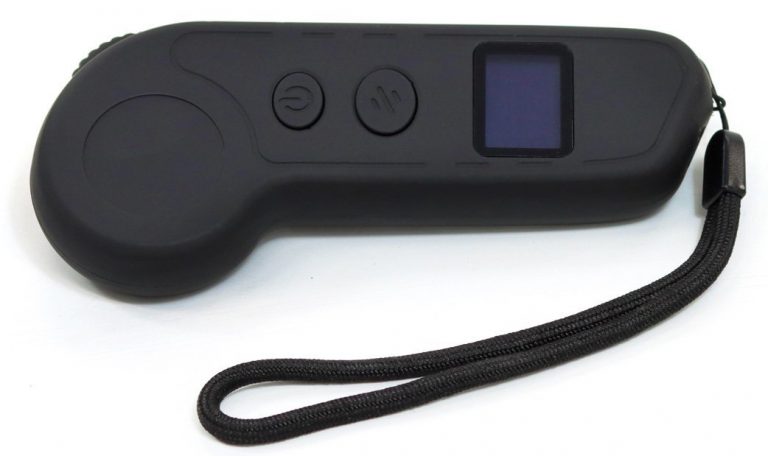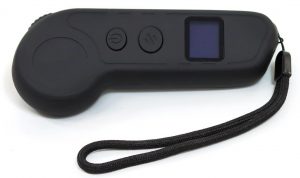 A simple R2 Hobbywing wireless remote control with a digital screen. It has a lanyard and finger loop to reduce the chances of dropping while cruising.
You can easily start and stop the eboard using this simple remote control. It ensures smooth acceleration and braking to make it comfortable for riders.
Ride & Board Control
Backfire G2 black is absolutely a great electric skateboard at a cheap price. The comfortable ride is a distinguishing feature and the board stays stable even at the top speed. Although this eboard is not designed to maneuver, it can go fast and offer thrilling rides. The large wheels help with more ground grip, resulting in better board control.
New to skateboarding? Here's how to start skateboarding for beginners safely.
Pros
Affordable and best value electric skateboard
Suitable for low-budget and beginner electric skateboarders
Comfortable and stable rides
Replaceable wheels and wheel sleeves
Smart technology hub motors
Comes with a 6-months warranty
Cons
No LED warning lights to ride in the dark
No Bluetooth connectivity
Final Verdict
The Backfire G2 black is undoubtedly the best entry-level electric skateboard. It offers great features at a budget-oriented price and the perfect electric longboard for those who want to experience speedy rides without breaking the bank. This board is fast and rides very smoothly even at top speed.
No wonder why the Backfire G2 black is getting popular among the skating community. Its minimal design, good performance and decent range make it significant and worth buying. If you are a beginner or an experienced skateboarder and want to skate on an electric board without spending a huge amount, purchase Backfire G2 black and enjoy premium features at an affordable price.
Read about the best skateboard brands of 2023.
Frequently Asked Questions: (FAQs)
Is G2 backfire good?
Yes, G2 backfire is a good electric skateboard. Best of all, it is perfect for entry-level skaters and beginners. This Backfire G2 offers premium features at a budget price and it is rated as one of the best affordable electric skateboards.
How fast does G2 black backfire?
Backfire G2 black is fast with a top speed of 24mph | 38kmh. G2 black backfire has 100mm large wheels that make sure of a smooth ride even at the high speed.
Is G2 backfire waterproof?
Yes, G2 backfire is waterproof at IP55 level. The battery is also covered in a waterproof casing to protect it from water splashes. You can ride it when it is drizzling, however, we do not recommend riding an electric skateboard in rain.
Are backfire skateboards good?
Yes, backfire skateboards are good, the brand is reputable and they are continuously improving the skateboards. Especially, the Backfire G2 black and Backfire G2 Galaxy are great electric skateboards made by Backfire and these boards are admired by many professional skaters.