Being someone who spends countless hours on a skateboard, I understand the value of having a deck that can withstand the daily wear and tear of skating. The frustration that comes with riding a cheap quality board affects your performance. That's why I decided to explore the Plan B skateboard brand, a skate company that has become a favorite among skaters of all levels.
Surely Plan B brand has emerged as a favorite among skaters worldwide and it lives up to the hype with a reputation for quality skateboards and style. And best of all, the brand caters to every skill rider. So, whether you are a beginner or an experienced rider, you'll surely find a suitable skateboard.
Particularly looking for a board that is easy to ride and control? Here are the best skateboards for beginners in 2023.
Now, I'll be sharing my insights and experience with the Plan B skateboard brand, review its products to explore their quality, durability, and overall performance.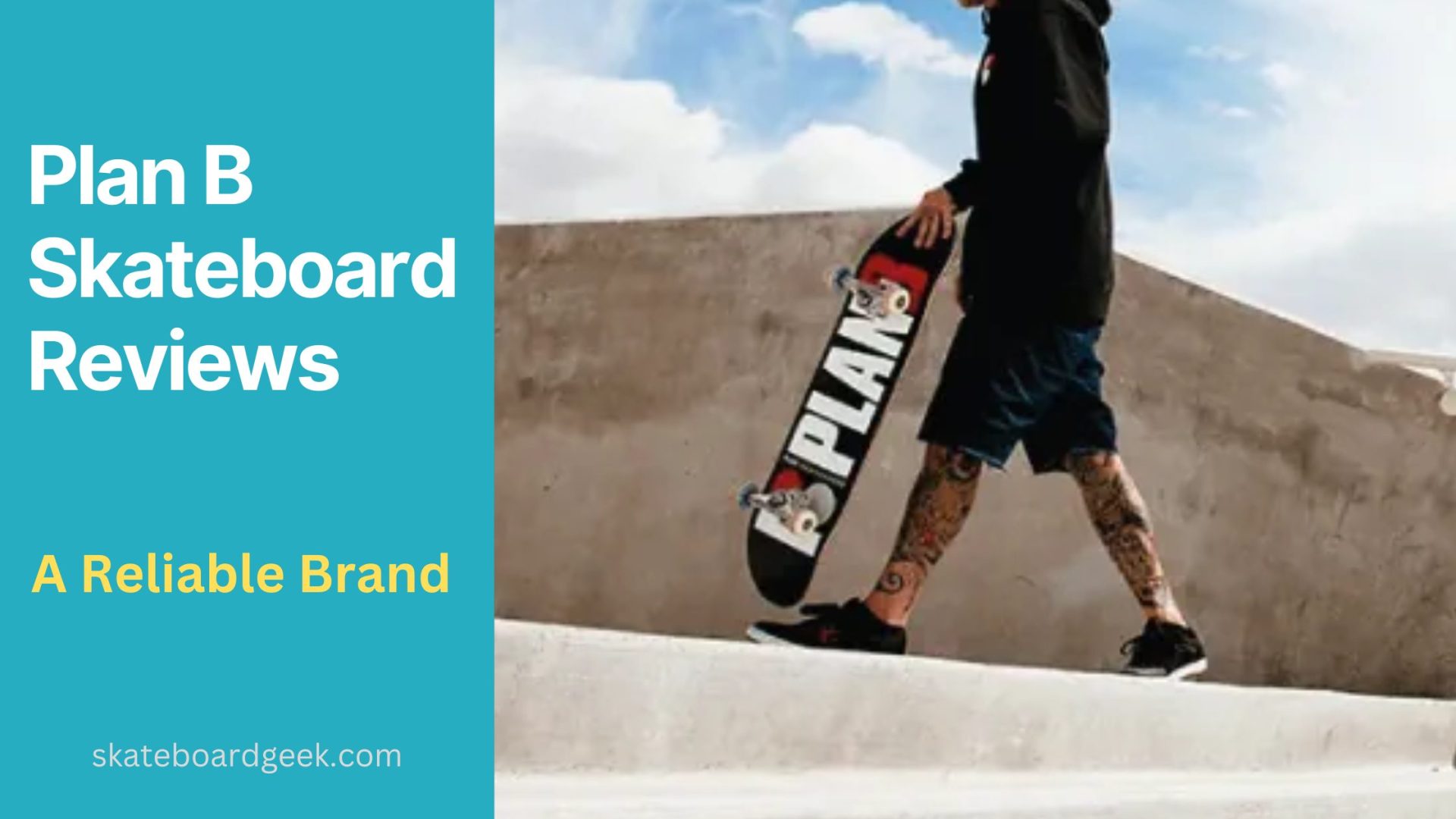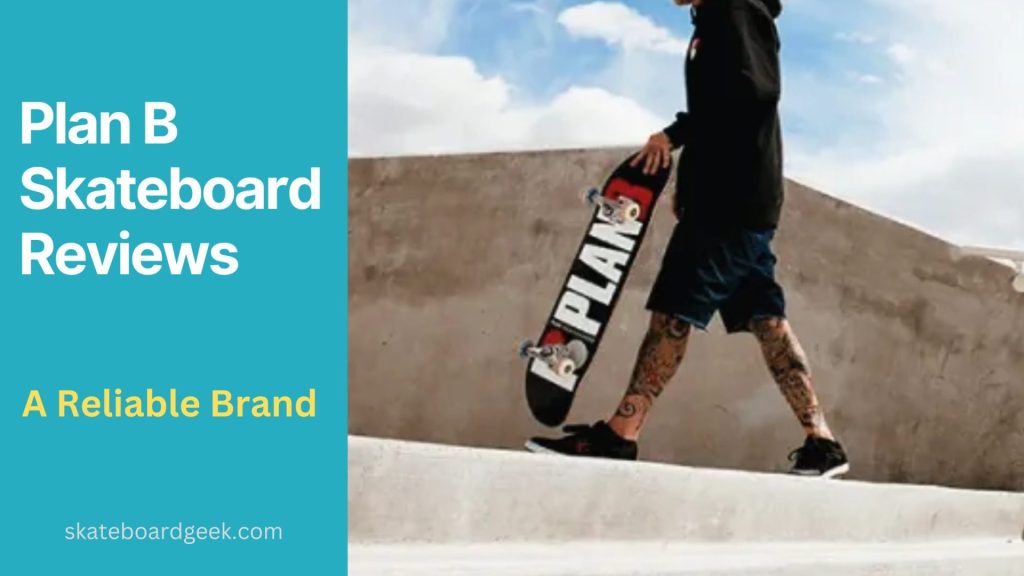 Plan B Skateboard Brand History
Plan B Skateboards was founded in 1991 by a group of pro skaters, including Mike Ternasky, Danny Way, and Colin McKay.
The name "Plan B" comes from the idea that if these skaters didn't make it as pros, they had a "Plan B" – to start their own skateboard company. Fortunately for them (and for us skaters), they did make it as pros, but they still went ahead with their Plan B and started the company.
This USA-based brand made a name for itself by pushing the boundaries of skateboarding with innovative products and team videos. In 1992, their "Questionable" video changed the industry with its jaw-dropping parts from the team, inspiring other companies to create their own team videos.
Plan B continued to innovate with the introduction of the first-ever concave skateboard deck in 1994 and the mind-blowing "Virtual Reality" video in 1997.
Tragedy struck in 1994 when Ternasky died in a car accident, but McKay and Way were determined to keep the brand going. They brought in new talents like Paul Rodriguez and Ryan Sheckler and continued to push the limits of skateboarding.
In 2013, Plan B was acquired by Dwindle Distribution, a company that also distributes other popular skateboard brands such as Almost, Blind, and enjoi. Today, Plan B Skateboards is still going strong with a team of some of the best skaters in the world and a reputation for innovation and progression.
From their early days as a "Plan B" to their current status as one of the best skateboard brands in the world, Plan B has always done things their way and will always be a legendary brand in the skateboarding world.
Plan B Brand Logo
The Plan B Skateboard brand logo features a unique and distinctive "B" in a simple yet effective design. The letter "B" is created by a single line with two dots in front, forming the shape of the letter. The color of the logo is usually black or white, with occasional variations in color.
The logo's design is minimalistic, yet it has become an instantly recognizable symbol in the skateboarding world.
It appears on Plan B skateboard decks, wheels, clothing, and accessories, and it's often associated with the brand's reputation for pushing the boundaries of skateboarding.
Product Line
The Plan B Skateboard brand offers a wide range of products for skateboarders of all levels, from beginners to professionals. Their product line includes:
Complete skateboard
Decks
Wheels
Trucks
Bearings
Grip tape
Clothing
Accessories
Plan B Skateboard Reviews
If you are looking for a top-of-the-line skateboard that can help take your skating to the next level, the Plan B complete skateboard is definitely worth considering. I recently had a chance to ride one, and I must say I'm blown away by its quality and performance.


The deck was well-crafted, with a perfect concave shape and sturdy construction. It provided a great amount of pop, making it easy to perform tricks like Ollies, kickflips, kickturns, and heel flips.
The graphics on the deck were also eye-catching and unique, I love the attention to detail that went into the design to enhance its appearance.
But looks aren't everything, and the Plan B complete board certainly delivers in terms of performance as well. The board has a great feel to it, with just the right amount of flex and responsiveness.
It's also incredibly durable, able to withstand the wear and tear of daily skating without showing any signs of wear and tear.
One thing I particularly appreciate about this skateboard is its versatility and affordable price. This $100 skateboard felt comfortable and responsive whether I was cruising around town, hitting up the skatepark, or working on new tricks in my backyard.
Most popular Plan B complete skateboards are:
Plan B Team OG Full Skateboard Complete
Plan B Team Rasta
Plan B Chris Joslin Voyage
Plan B Felipe Gustavo Sketchy Tank
Plan B Leticia Bufoni Emojis
Plan B Skateboard Deck Reviews
I have to say that the Plan B deck is one of the best skateboard decks I've ever ridden. It's well-constructed, with quality materials and attention to detail that really shows.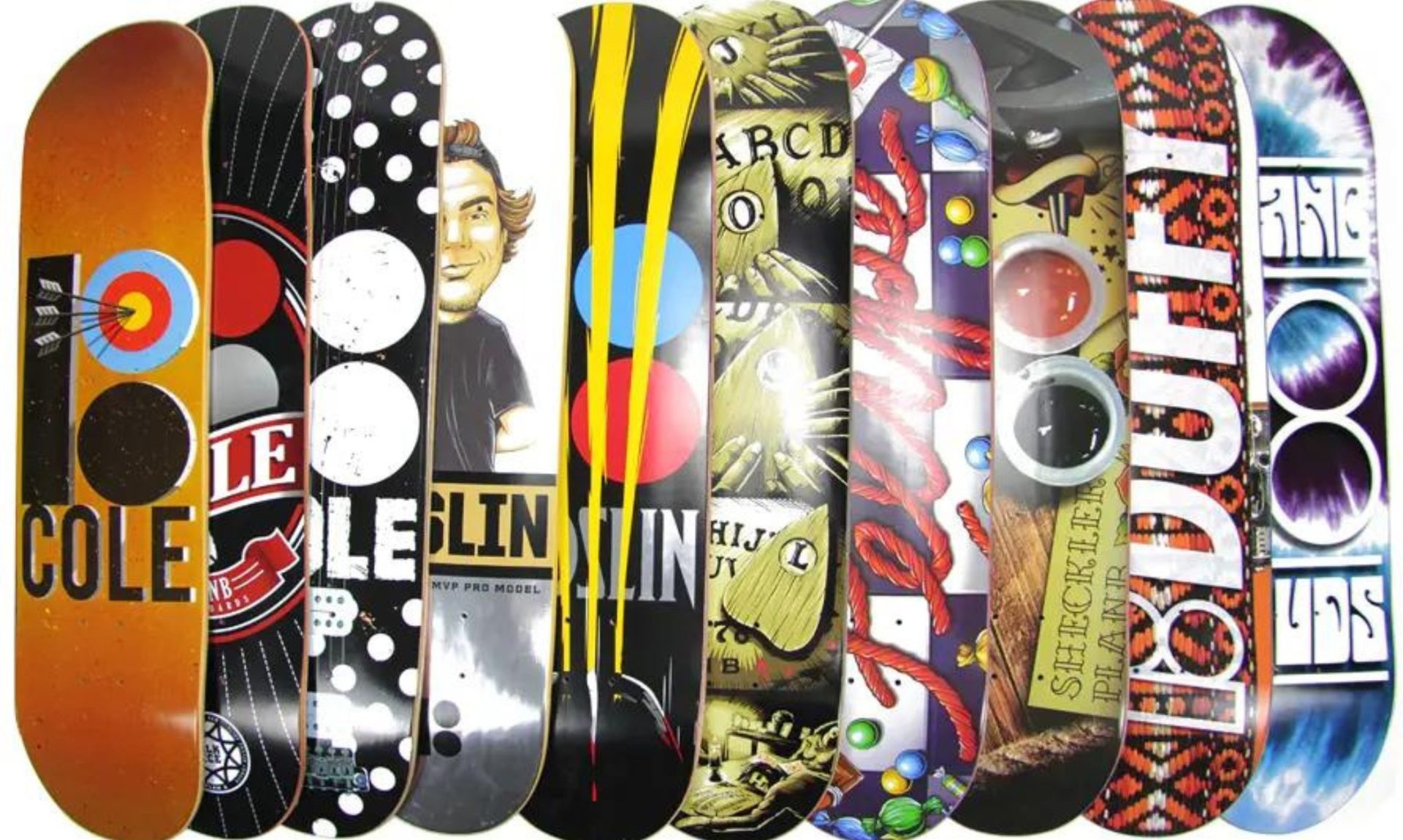 The decks come in various sizes, which is great for skaters of all levels and preferences. I opted for an 8.25″ size, right for my skating style. The construction of the deck is top-notch, with a high-quality 7-ply North American maple wood that feels sturdy and reliable.
It's also lightweight, making it easy for maintaining control and maneuverability on the board.
I was pleasantly surprised by its concave and good pop. It has a medium concave that feels just right – not too flat and not too steep. Its perfect amount of curve provides me with the control I need for tricks and turns. Additionally, the pop on this deck is fantastic. It has a nice snap to it that helps me ollie higher and perform tricks with greater ease.
Most popular Plan B decks are:
Blan B skateboards Star Wars
Plan B Team OG Skateboard Deck
Plan B Team Rasta
Plan B Mightshort
Check the test-based reviews of the lightest skateboard decks.
Plan B Skateboard Wheels Reviews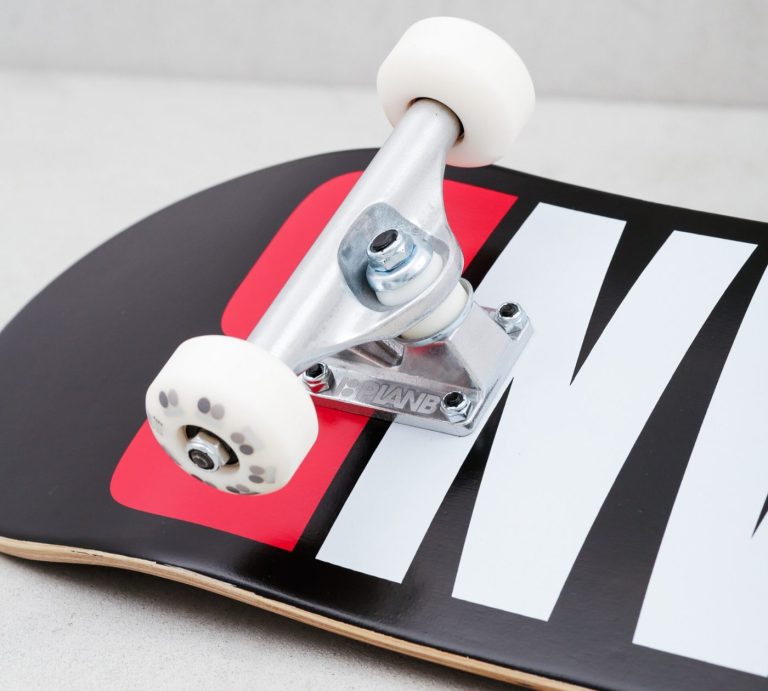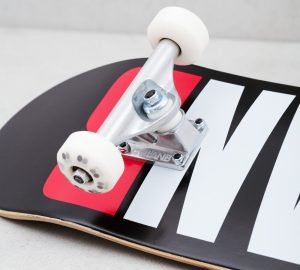 I rode the 52mm Plan B wheels with a 99A durometer, which felt just right for my needs. The wheels were made with top-quality urethane material, providing excellent grip and control on surfaces.
When I was skating on them, I found that they offered a smooth ride and had impressive traction on ramps and rails, making me feel more confident in trying out new tricks.
One downside I've noticed is that they may wear down faster than other brands. After several weeks of use, I noticed some flattening on the surface of the wheels, which could affect their grip and control over time.
Read how long do skateboard wheels last to know when is the right time to replace them!
Performance and Durability
Plan B skateboards have a solid reputation among skaters. Whether you are a beginner or a seasoned pro, these boards are built to withstand the wear and tear of daily use and to help you hone your skills and pull off those impressive tricks.
One of the key factors that contribute to the performance and durability is the construction and the quality of every part, which provides a sturdy and reliable base for your skating. These boards are built to last, with strong, reliable components that can withstand the bumps, scrapes, and impacts that come with daily use.
Top-notch trucks, made with aircraft-grade durable aluminum to ensure responsive turning, maximum control and precision. The wheels are made with premium urethane, providing excellent grip and control on surfaces.
Where Are Plan B Skateboards Made?
The fine folks at Plan B Skateboards were keeping it patriotic and producing their shred-worthy boards in California, USA.
Plan B has built a reputation for being the Ferrari of skateboards – sleek, innovative, and durable. The company is all about quality, so you can be sure that every board that rolls off its production line is thoroughly tested and inspected before it gets the green light.
Are Plan B Skateboards Good?
Overall, Yes! Plan B brand makes good skateboards and has a solid reputation in the skateboarding community. Many buyers have praised the brand for their innovative designs, comfortable shape, and excellent performance on the street or in the park.
I personally think that Plan B decks are one of the best decks I have ever ridden (performance wise) "and that it" holds up really well to the abuse of street skating.
However, the deck cracked after only a short period of use – perhaps I rode it aggressively.
Is Plan B Skateboards Out Of Business?
No, Plan B Skateboards is still in business and actively producing and distributing skateboards under the ownership of Dwindle Distribution.
It's worth noting that there have been changes in the ownership and distribution of Plan B Skateboards over the years. In the early 2000s, the brand was distributed by Syndrome Distribution, but in 2013 it was acquired by Dwindle Distribution.
Despite these changes, the brand has continued to produce skateboards and maintain a presence in the skateboarding community.
Plan B Pro Team
Here are some of the current and past members of the Plan B Skateboards pro team:
Chris Joslin
Felipe Gustavo
Danny Way
PJ Ladd
Trevor McClung
Leticia Bufoni
Sean Sheffey
Aurelien Giraud
Tommy Fynn
Alex Sorgente
Wrapping Up
Indeed Plan B Skateboards is a brand that knows a thing or two about crafting some seriously gnarly boards. And the company has earned its place among the top skateboard manufacturers in the game.
With their focus on innovation, durability, and materials, they have built a reputation for producing some seriously sick boards.
So, if you are in the market for a new board and want something that's guaranteed to deliver the goods, give Plan B a try.
Frequently Asked Questions: (FAQs)
Are Plan B skateboards any good?
Plan B Skateboards are not just good, they're great! These boards are like the Beyonce of skateboarding – flawless, fierce, and unforgettable.
Do Plan B decks have good pop?
Yes, Plan B Skateboards are designed with some serious pop power in mind, making them perfect for ollies, kickflips, and all kinds of trickery.
Who rides for Plan B skateboards?
Some of the biggest names in skateboarding have been known to strap on a Plan B deck and hit the streets and skateparks. From legends like Danny Way and Colin McKay to up-and-comers like Chris Joslin and Felipe Gustavo, Plan B has a stacked team of shredders who know how to get the job done.
What is the world's best skateboard brand?
The truth is, there are tons of amazing skateboard brands out there that offer top-quality decks, trucks, wheels, and everything in between.
But, if we had to choose just one, we'd have to give it up for Powell Peralta Skateboards.