Skateboarding has evolved from a cool lifestyle sport to a corporate industry, where skate companies are more interested in making money than making quality boards. It's hard to find a reliable brand that makes quality products. However, we have reviewed the best skateboard brands in 2023 that professionals use, for you to choose a strong board to ride and perform tricks.
It's true that the skating industry is highly competitive now, and every enterprise declares to manufacture the best quality boards – but we all know that's not true. It is a real struggle to find a reliable brand that does not compromises on quality.
That's why we purchased a few complete skateboards from popular brands and tested their quality, including wheels, trucks, bearings, performance and durability.
Disclaimer: Not all companies manufacture complete boards of the best quality. Therefore, we selected these best skateboard brands after examining their boards' performance and the highest quality parts.
Want to experience the evolved skateboarding? Try one of the best electric skateboards of 2023.
Top 10 Best Skateboard Brands
Here is an updated list of the best brands of skateboards these days. These companies make the most popular skateboards that are reliable and famous for good performance.
| No. | Skateboard Brand | Quality | Products |
| --- | --- | --- | --- |
| 1 | Element | Best Skateboard Brand | Complete Skateboards, Decks, Trucks, Wheels, Apparel, Backpack, Footwear, Accessories |
| 2 | Powell Peralta | Manufacture Good Skateboards | Complete Skateboards, Decks, Wheels, Bearings, Apparel, Accessories |
| 3 | Zero | Most Popular Skater Company | Completes, Decks, Wheels, Apparel, Accessories |
| 4 | Girl | Top Skateboard Brand | Decks, Trucks, Hardware, Clothing, Headwear, Accessories |
| 5 | Blind | Best Skateboard Hardware Brand | Completes, Decks, Wheels, Apparel, Accessories |
| 6 | Birdhouse | Best Longboard Brand | Completes, Decks, Apparel, Accessories |
| 7 | Plan B | Popular Skater Brand | Completes, Decks, Wheels, Accessories |
| 8 | Santa Cruz | Highest Rated Among Professionals | Complete Skateboards, Decks, Apparel, Accessories |
| 9 | Enjoi | Best For Teens And Adults | Completes, Decks, Wheels, Hardware, Apparel, Accessories |
| 10 | Alien Workshop | Best Brand In The USA | Completes, Decks, Wheels, Trucks, Hardware, Apparel, Accessories |
"Best Skateboard Brand"
Established in: 1992
Founder: Johnny Schillereff
Products: Complete Skateboards, Decks, Trucks, Wheels, Apparel, Backpacks, Footwear, Accessories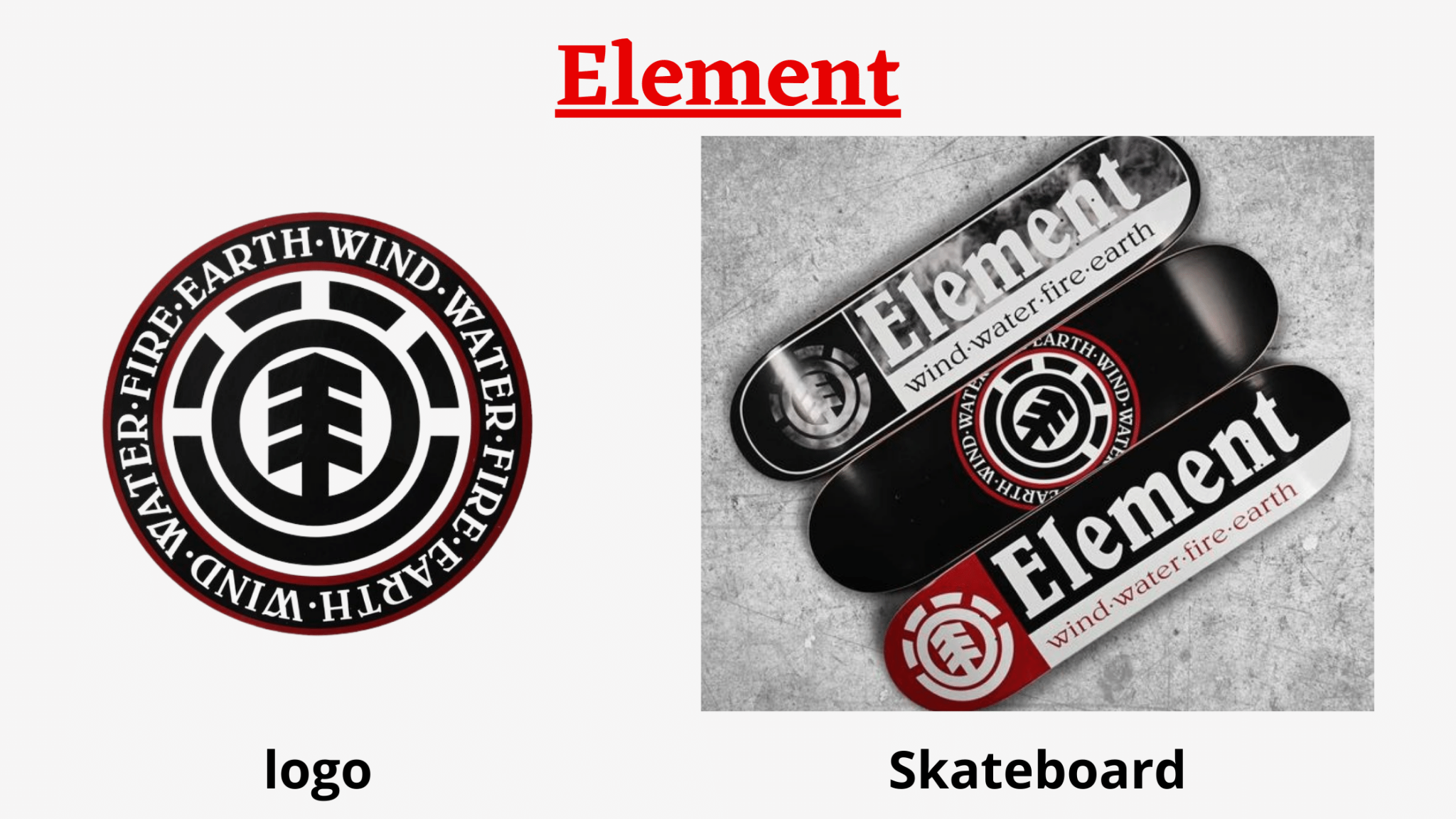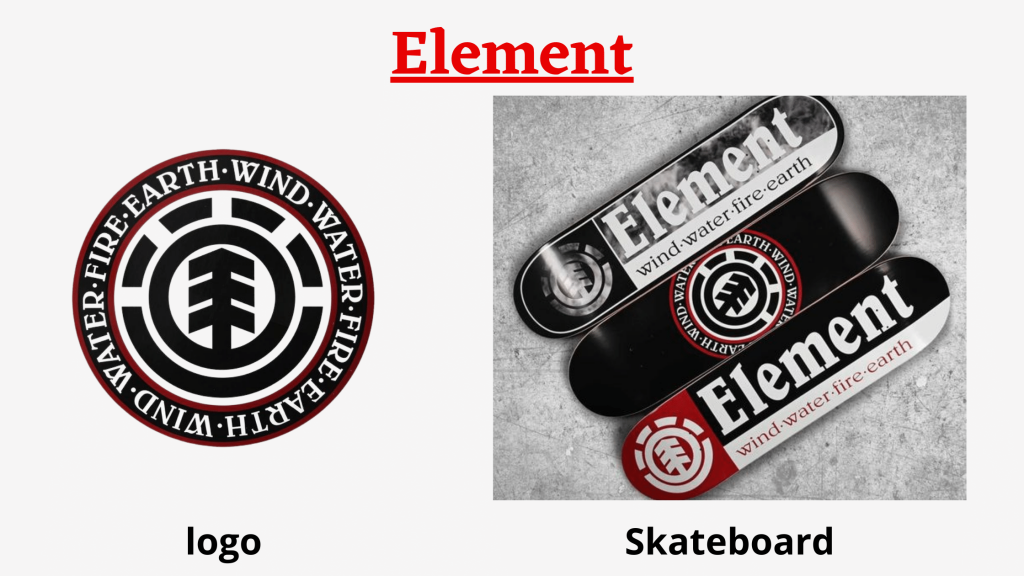 Element is one of the largest skateboard companies producing skateboards for over 30 years. Based in California, USA, this brand is well-known for producing the most reliable skateboards. Also, the company keeps upgrading its fascinating designs with every season.
The company's goal is to bring awareness to skateboarding and to promote nature and the environment. The tree logo pays tribute to the earth and represents four elements of nature, wind, water, fire, and earth. Minimal use of the chemical while manufacturing decks, indeed Element is an eco-friendly brand. We consider it to be the best skateboard logo representing love for nature.
Element Quote: "The tree continues to grow while it respects its deepest roots and embraces the landscape of skateboarding, and the lifestyle that surrounds it."
In addition to manufacturing decks, Elements also produce clothing and accessories. These include Element apparel, tees, hoodies, socks, wheels, bearing, trucks, bearing lubes, grip tapes, skate wax, pivot cups, and repair kit, etc. Certainly, you can get complete sporty look clothes from the Element.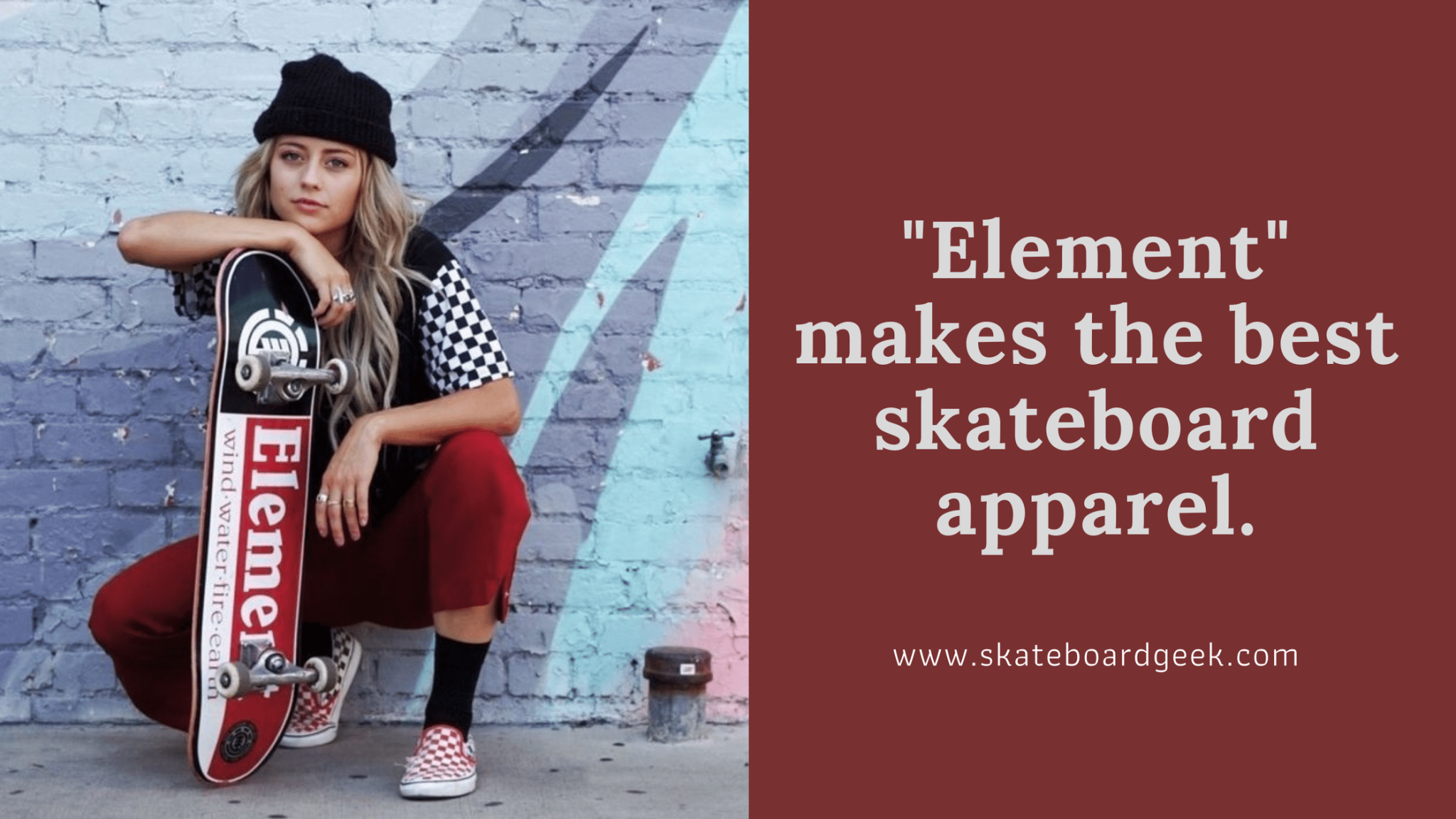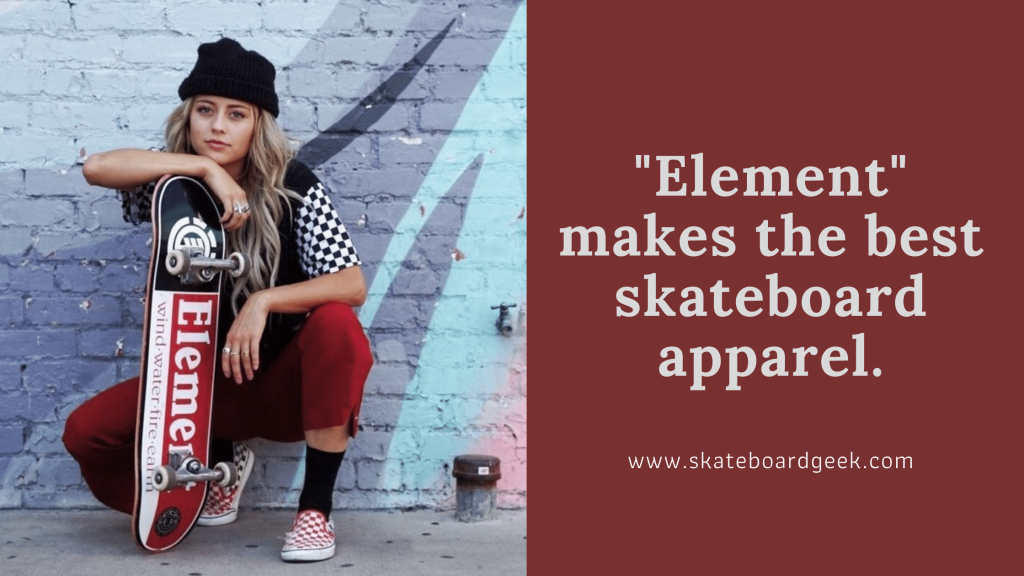 There are 20 professional skateboarders on the team Elements including the following names;
Brandon Westgate
Nyjah Houston
Mark Appleyard
Nick Garcia
Ethan Loy
Tom Schaar
We chose it to be the best skateboard brand because of its quality products that are built to last long even over hard rides. Being available at affordable prices, Element boards are perfect for every type of skating including street, cruising, vert and park, etc.
Skateboard Reviews
Element skateboards are one of the most durable and they can withstand years of extreme riding. Decks are manufactured in the United State, making them more trustworthy. These decks are lightweight and designed with Thriftwood seven-ply undyed maple wood. Decks are extra thick to ensure stability, but it does not affect their flexibility at all.
If you are an extreme rider and want a carbon fiber deck, Element also produces cutting-edge skateboards with chambers of helium gas that contain air for added stability. However, the Thriftwood boards are technologically great for performance rides.
Along with endurance, these boards have cool colors and graphics. Each board has an engraved Element logo – a symbol of prestige making it recognizable among others. These decks are customizable and you can design them as you desire. Certainly, Element is one of the best brands for skateboards in the world.
Read reviews and complete overview of Element Brand.
Performance
Along with the appearance, Element skateboards perform excellently in the vert, streets and parks. Bearings are made of ceramic and strong steel material to enhance durability. And, wheels are designed with urethane rubber. However, fears riders may need to replace trucks after some time to ensure stability.
Top Element Skateboards
Pros
Highly-durable materials
Flexible thick decks
Available at affordable prices
Option to customize the boards
Suitable for kids, beginners, professionals and females
Cons
Trucks need replacement over hard riding
Wooden board chips off after some time
"Manufacture Good Skateboards"
Established in: 1978
Founder: George Powell and Stacy Peralta
Products: Complete Skateboards, Decks, Wheels, Bearings, Apparel, Accessories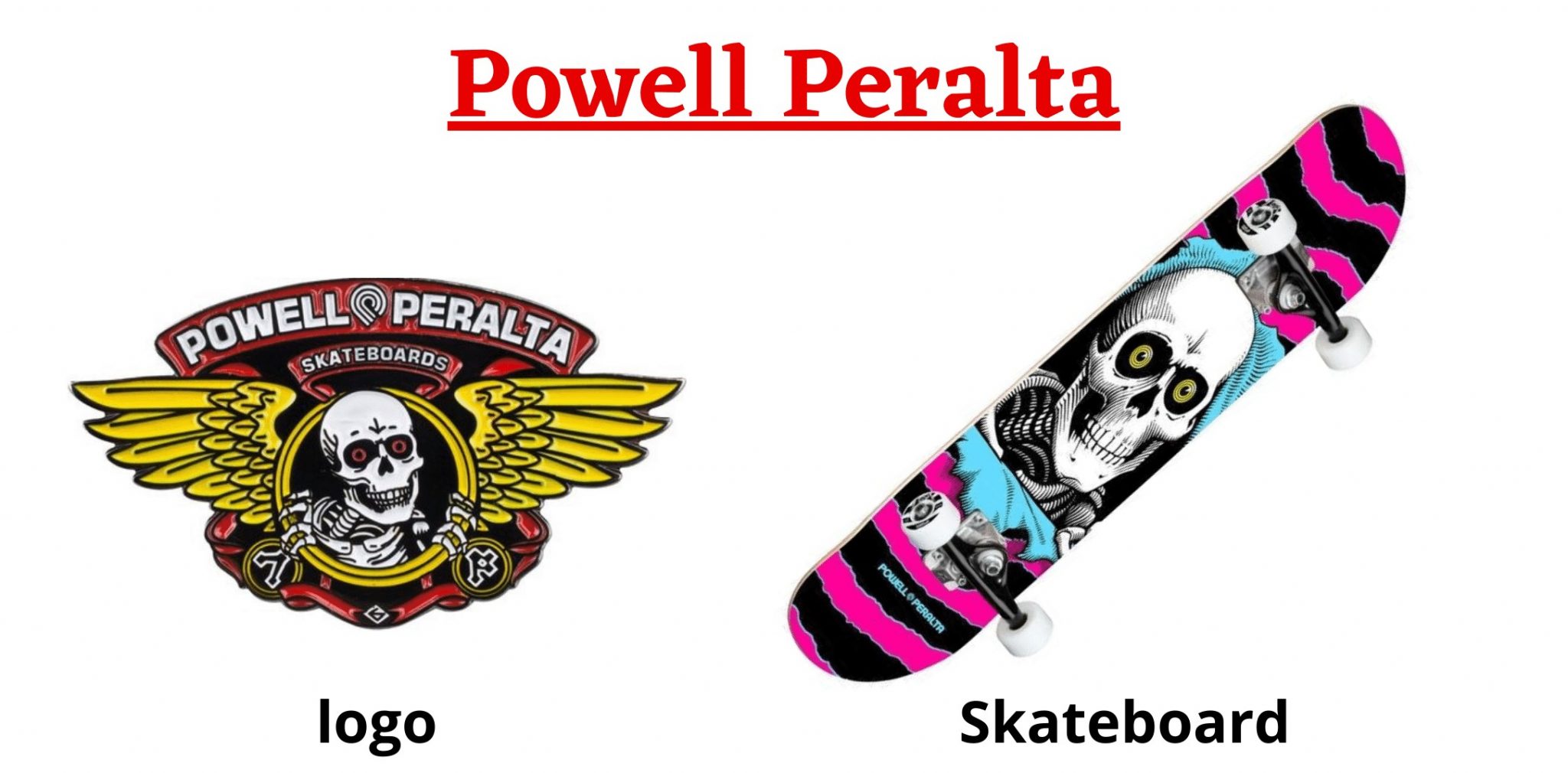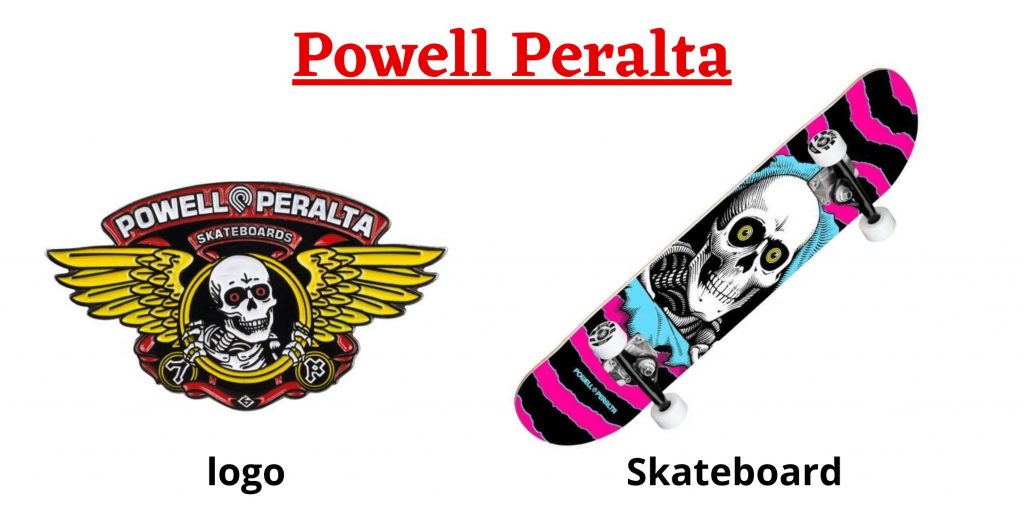 The longest-standing skateboard brand on our list, Power Peralta has been producing the strongest skateboards since the 1970s. Apart from keeping the legendary quality of the boards, the continuous upgrades in the boards from season to season are remarkable.
The best thing about this brand is that its complete skateboards are very durable and lightweight. Some of the hard riders say that Powell Peralta decks are nearly unbreakable even on extreme riders and tricks. This California based most experienced company has made its name for long enough in the market to be one of the best skateboard brands in the world.
Powell Peralta has been producing skateboards for legendary players like Steve Caballero, Andy Macdonald, and Lance Mountain. The present skating star Andy Anderson also uses and admires this brand. Powell decks are highly durable and perfect for heavy riders.
Skateboard Reviews
These premium skateboards are manufactured with quality maple and the strength comes from the touch of reinforced carbon fiber. The strength of these boards is unparalleled to any other brand to withstand fierce blows. Newer decks are thinner, lighter for easy handling and more flexible to ensure toughness and longevity.
Apart from producing solid decks, the brand is also known for making wheels and bearings using Bones Bearings. The skaters will have a great speed experience with precision resulting in enjoying the cruise riding.
Graphics are more funky and vivid. The combination of vibrant colors and artistry of skulls, dragons, and animal heads represents the courageous personality of the riders. Maestro Vernon Courtlandt Johnson a.k.a VCJ is the man behind Powell Peralta's graphics.
Powell Peralta is one of the iconic 90s skateboarding brands that still shines.
Performance
Powel Peralta skateboards ensure smooth riding to enjoy skating with stability. The top-quality bearings and wheels make sure to provide a full thrilling experience. Most of the Powell Peralta skateboards have ABEC 7 which is shock absorbent, indeed it is the best skateboard brand for heavy riders.
The flight deck Powell Peralta decks are relatively more costly than other skate brands, but they are durable and long-lasting. These performance decks easily last longer than five years without compromising on the flight performance.
Read a detailed review of the Powell Peralta Skateboard brand.
Top Powell Peralta Skateboards
Pros
Strongest skateboards, flexible and lightweight
Suitable for heavy riders and beginners
Mid-range concave style decks for more space
The brand offers the option to customize
Designed to ensure smooth rolling
Cons
Hard wheels
Customization is costly
"Most Popular Skater Company"
Established in: 1996
Founder: Jamie Thomas
Products: Completes, Decks, Wheels, Apparel, Accessories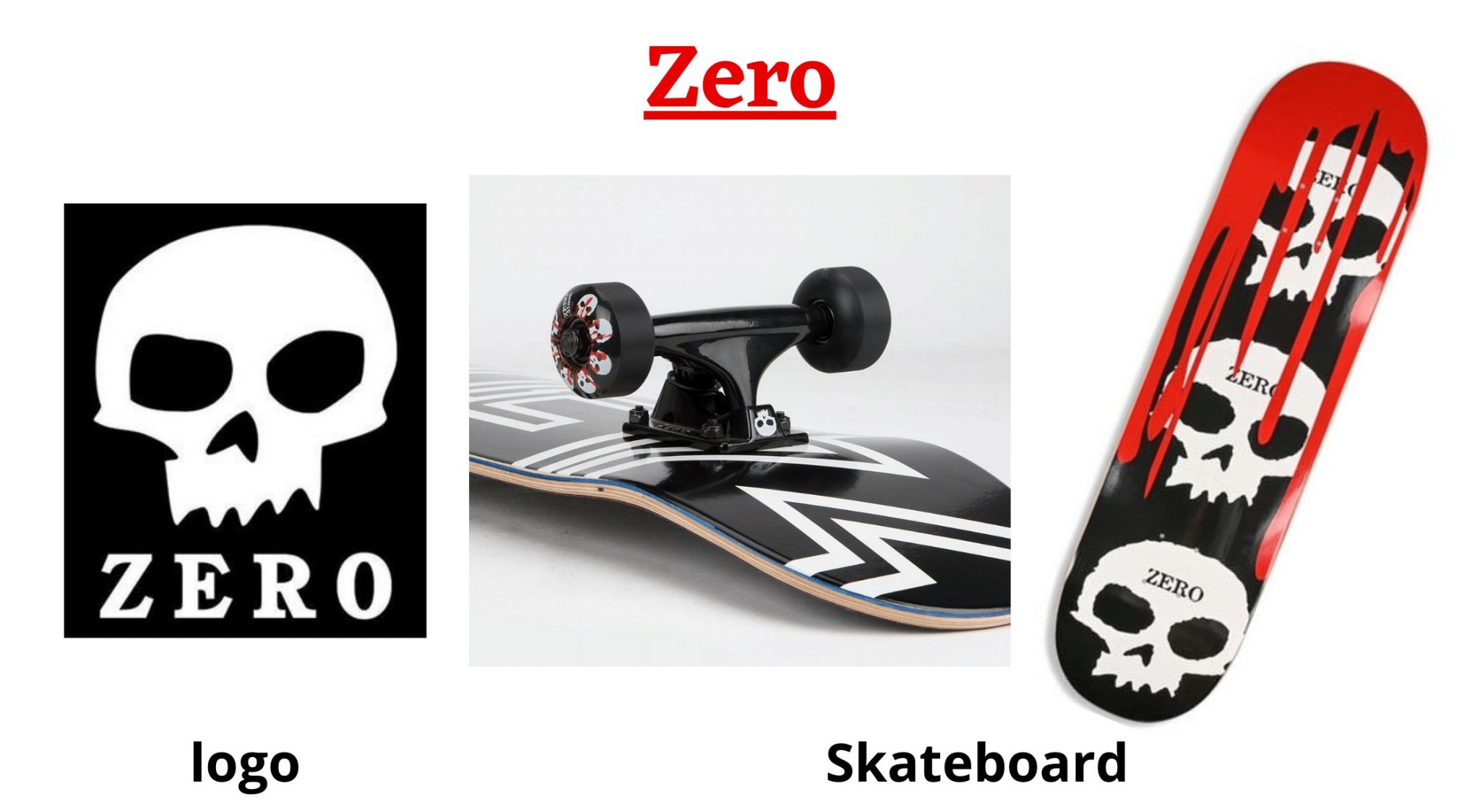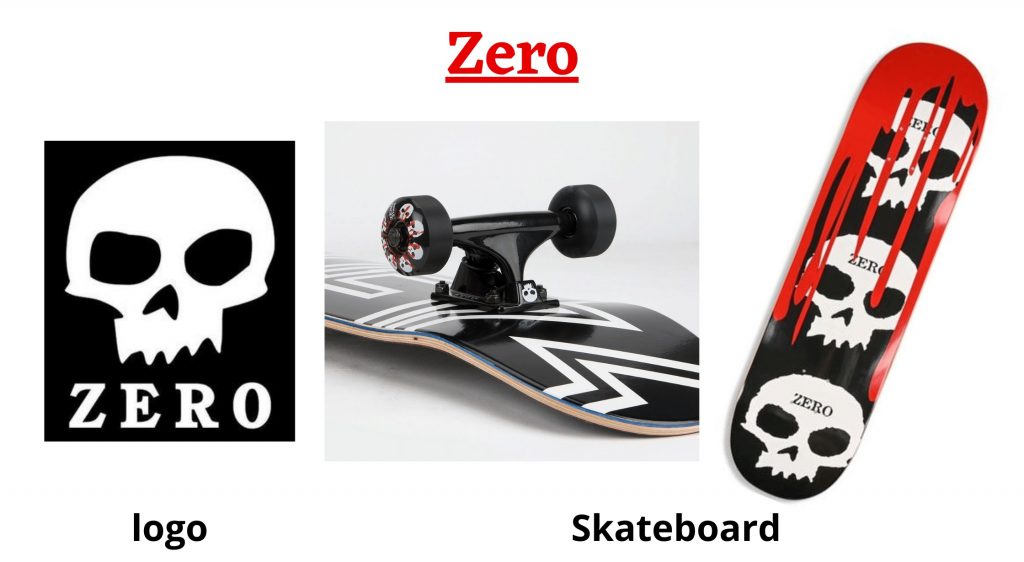 Zero was a skating apparel company founded by professional skateboarder Jamie Thomas. However, lately, it started producing skateboards, and now it has become one of the top skater brands. We selected it in our list of the best skateboard brands because it is being designed and managed by professional skaters like Tommy Sandoval, Kurt Hodge, Windsor James, Chris Wimer, and Dane Burman.
This California-based skating brand is the best American organization that produces versatile and unique skateboards. Its boards offer smoothness and control to every skating level expert. Each model of the Zero brand is designed to ensure it is user-oriented and provides a stable ride.
The company produces complete skateboards with decks, bearings, wheels and trucks. In addition, it also makes nice accessories and apparel for skaters. It is known as a good skateboard brand for youth and beginners in the USA.
Skateboard Reviews
Zero skateboard decks are made with 7-ply Canadian maple held together with epoxy glue to make them durable and shock-resistant. These user-friendly skateboards are 8 inches wide with mid-range concave making them good skateboards for streets. The skateboards are lightweight and best for learning tricks like backflips and grinding rails.
The Zero premium decks have prominent graphics. The brand has a "Skull logo" that represents a rebellious personality and freedom of expression in society. There is a wide range of prints that you can choose from that suit your preferences.
Read reviews and a detailed overview of the Zero skateboard brand.
Performance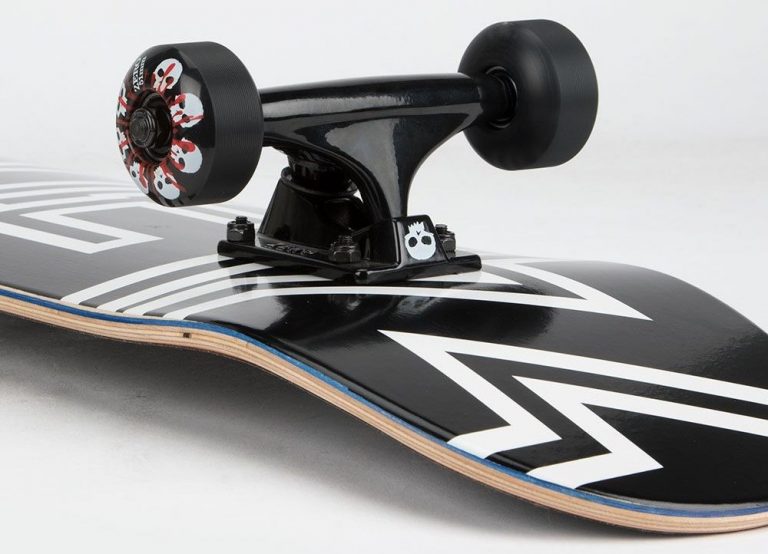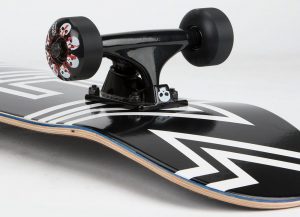 Zero skateboards are lightweight. The trucks and wheelbases used in these skateboards make them flexible and reliable. As a result, the flexibility ensures great performance while performing tricks in the streets.
We love the fact that the Zero brand focuses on ensuring smooth rides and stability while cruising, making it ideal to learn skateboarding.
Just getting started with boarding? Read about the best skateboard brands for beginners" to find the one that will your needs.
Top Zero Skateboards
Pros
Designed by a team of expert skateboarders to ensure reliability
Flexible robust material
Perfect for beginners to learn tricks
Choice of cool graphics
"Top Skateboard Brand"
Established in: 1993
Founder: Mike Carroll and Rick Howard
Products: Decks, Trucks, Hardware, Clothing, Headwear, Accessories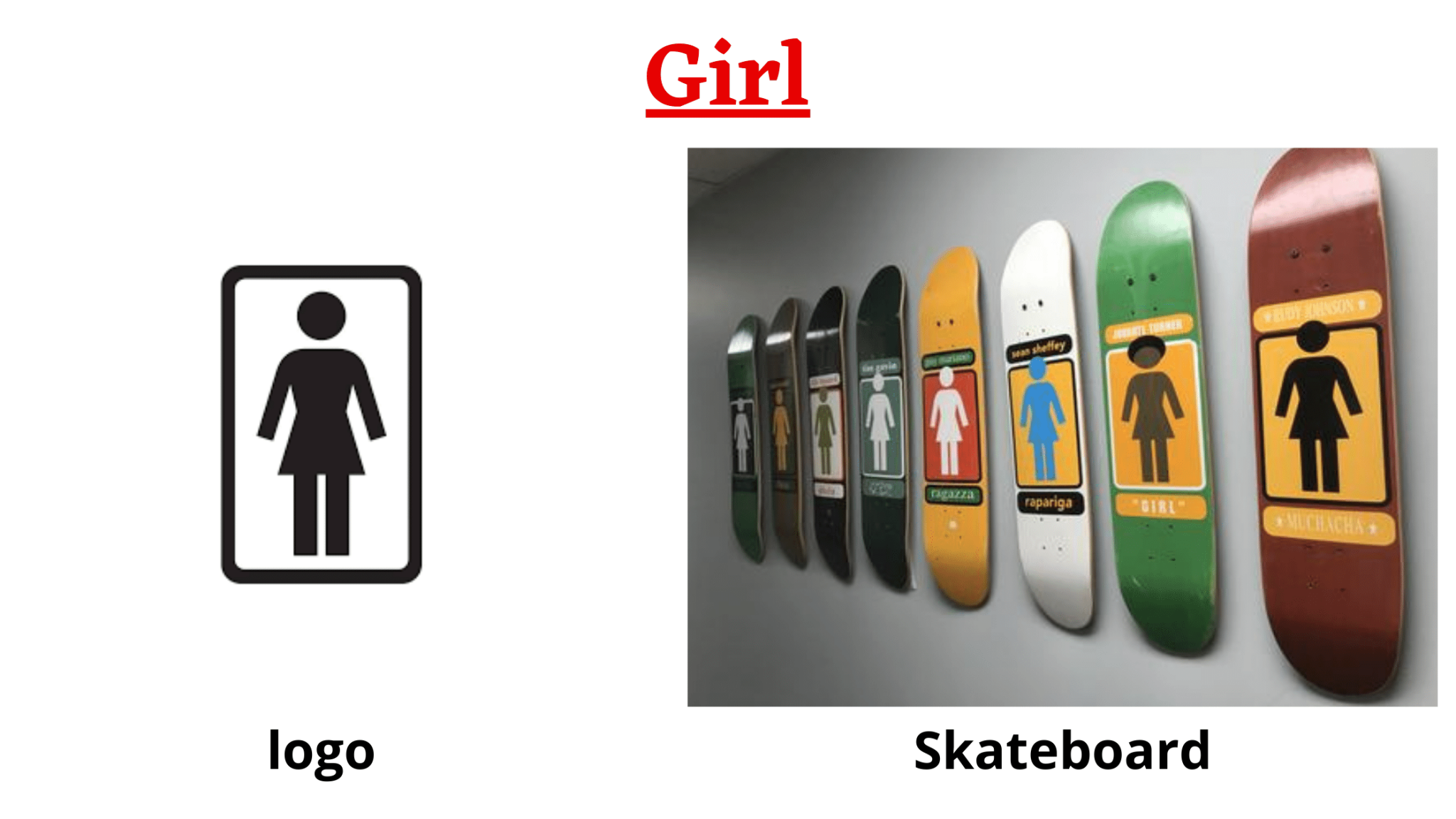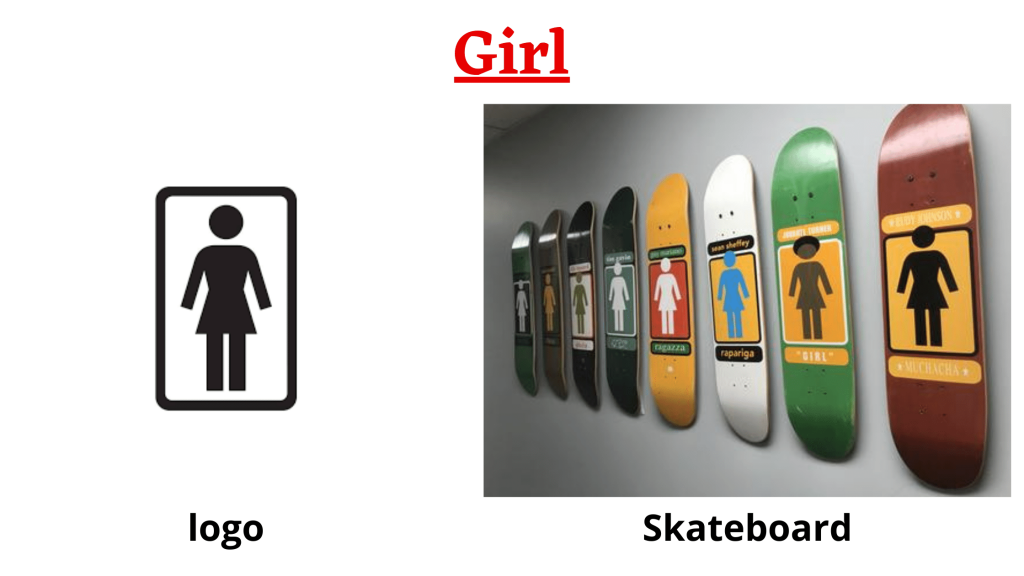 The skateboard brand Girls was started by professional skateboarders. The brand is being managed by a team of riders who are inspired to produce quality boards. It took a while for the company to make its name on the list of the top skateboarding brands. Their continuous efforts and seasonal upgrades in the products lead them to lead the skating industry.
In case you might be asking yourself why the brand has a ladies' toilet logo. Well, skating is all about fun, thrill and style, and the company is advertising just right. Furthermore, the company makes gadgets and apparel that also have a girl logo on them. The Girl also makes skating videos and games. We found that the Girl is the best-selling skateboard brand on Amazon.
The known names of the Girl skate team are below;
Brandon Biebel
Sean Malto
Andrew Brophy
Cory Kennedy
Mike Mo Capaldi
Jeron Wilson
Rick Howard
Mike Carroll
Simon Bannerot
Rick McCrank
Tyler Pacheco
The Girl is being managed by a team of professional skateboarders. Although the brand manufactures multiple products related to skating sport, the decks are exceptional – reliable and safe to ride. We also love its logo, however, not impressed with the quality of the wheels!
Skateboard Reviews
The Girl produces one of the safest decks with seven layers of maple wood held together nicely to resist shocks. Actually, decks are the reason why we chose them to be one of the best skateboard brands. You will never be disappointed with the quality of the material. The decks have a flatter concave and smoother nose and tail.
The brand offers fully customized skateboards if you are not looking to purchase only the deck. They arrive assembled with wheels, trucks and bearings, ready to rock the streets. In fact, these boards are cool themselves and do not need modifications.
Performance
Girl skateboards offer exceptionally smooth rides, they are good for fears of landing from the hill. Solid wheels and bearings ensure stability. Indeed, you can rely on its performance while practicing speed and thrilling rides. One of the best pro skateboard brands for speed.
Want to know more about the brand? Read Girl Skateboard Reviews in detail.
Top Girl Skateboards
Pros
Ensures safety
Stability while speedy rides
Available at affordable price
Comes pre-assembled
Option to customize the graphics
Cons
Need to replace wheels after some time
"Best Skateboard Hardware Brand"
Established in: 1989
Founder: Mark Gonzales
Products: Complete Skateboards, Decks, Wheels, Apparel, Accessories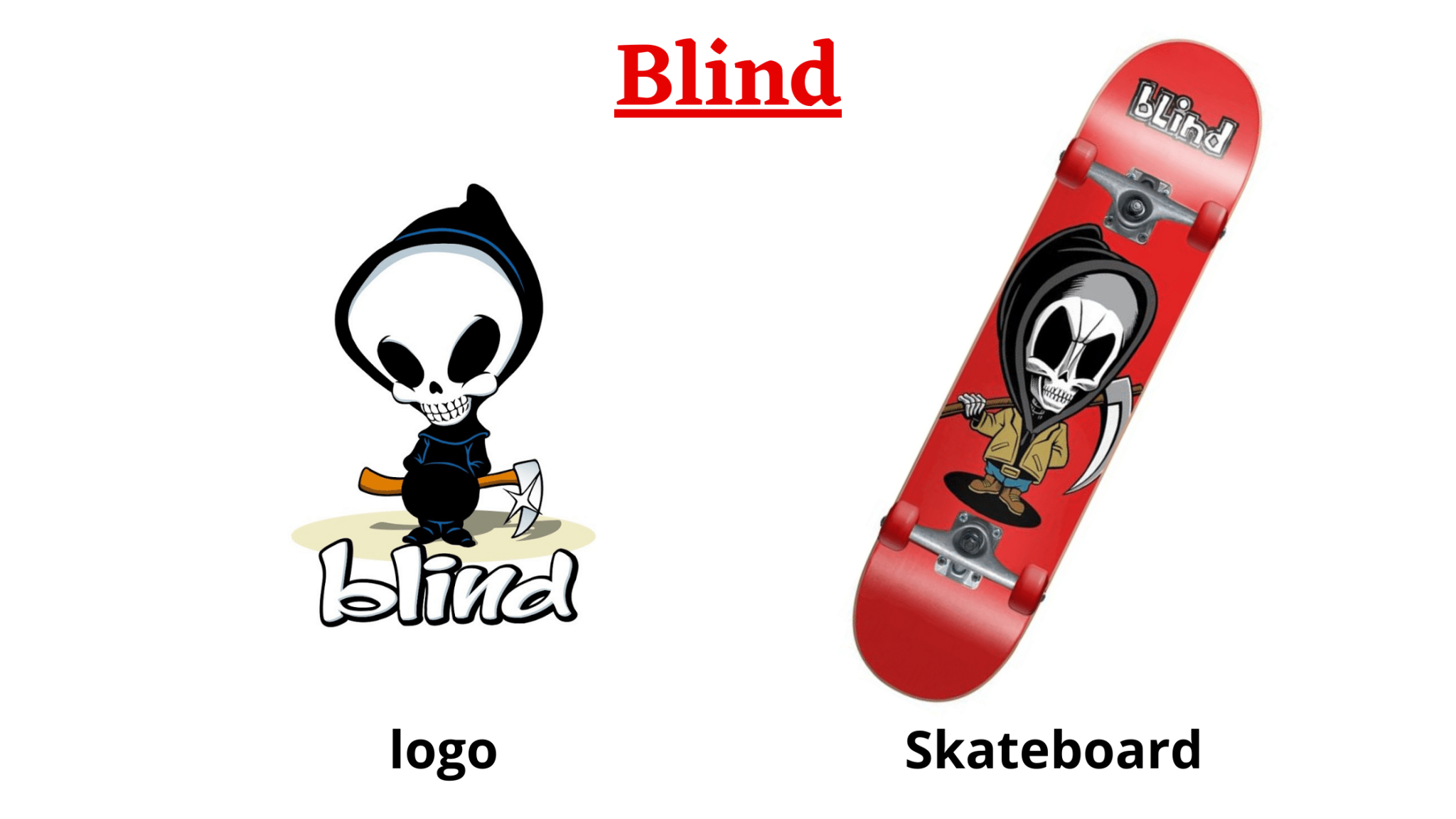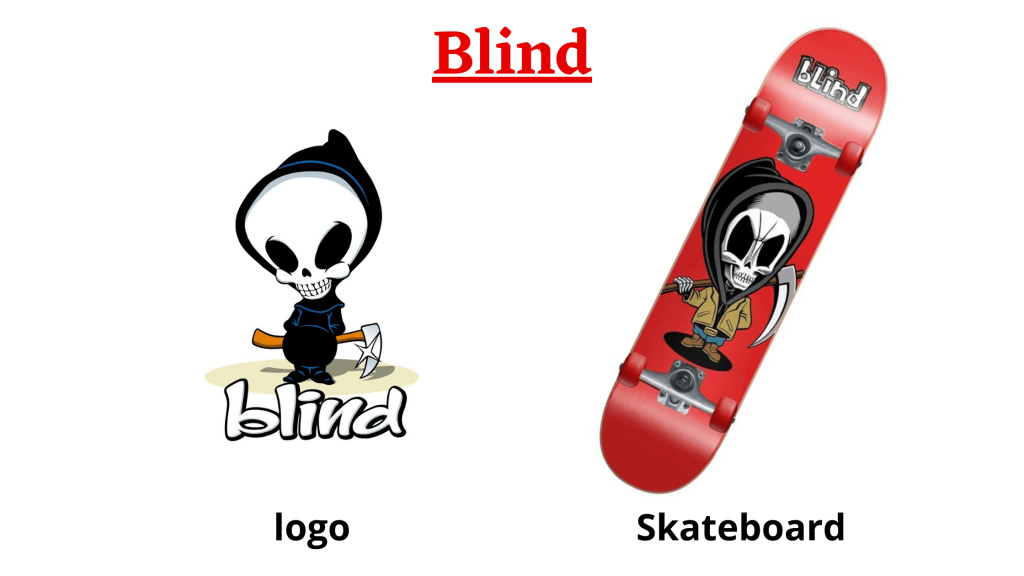 Blind was introduced by a hard rider pro skateboarder and the company's focus is on manufacturing superior quality decks and hardware. The brand's aim is to provide top-quality skateboards to hard-core skaters. Best of all, their boards are available at a budget price, and the aim is to promote skating.
No wonder why Blind is one of the best skateboard brands, their superior quality well-constructed skateboards are popular among professional skateboarders. Decks are durable and designed to support heavy riding. So, if you are a beginner and learning to practice hardcore skills in the street, you can count on the Blind.
The Blind's Grim Reaper logo represents the seriousness of skating. Furthermore, the decks have excellent graphical illustrations. Overall, we admire their looks and artwork which is famous among stylish skaters.
Below mentioned popular skateboarders are in the Blind skating team;
Sewa Kroetkov
Cody McEntire
Kevin Romar
Micky Papa
Morgan Smith
TJ Rogers
Jason Thurtle
Yuto Horigome
Sam Beckett
I rode a few Blind boards and found them responsive and reliable. Their 8-plies superior quality decks are shock-resistant and designed for every type of skating. However, the bigger trucks are bigger which increases the overall weight.
Skateboard Review
Blind went beyond usual construction, their decks are constructed with 8-ply maple wood held together with epoxy glue. These decks are shock-resistant, very durable, and designed to support any type of ride. Certainly, Blind boards are highly in demand due to their durability and steep concave style. Best boards to perform stunts and tricks.
Apart from designing hardcore decks, Blind also produces high-quality hardware such as wheels, bearings, and trucks to support harsh rides. What we like the most are the images applied to the decks, and vibrant graphics to represent the personalities of hardcore riders.
Performance
Whether you are a beginner and learning to perform stunts in the street, or a pro skateboarder to show your skills in the vert, Blind caters to all kinds of skaters. Their durable boards and hardware can withstand fear rides, high jumps and backflips.
Apart from pre-assembled skateboards, trucks and wheels come in different sizes. That means skaters can make a perfect choice of hardware according to their skill level. Choosing the right size of truck and wheels for a certain dimension deck provides stability over speedy rides.
Read detailed reviews of the Blind Skateboard Brand.
Top Blind Skateboards
Pros
Suitable for beginners and hardcore riders
Stylish skateboards with the option to customize
Highly durable shock-resistant 8-ply maple decks
Stable and balanced rides
Trucks and wheels come in different sizes
Cons
Bigger trucks increase the weight of beginners
Expensive customization
"Best Longboard Brand"
Established in: 1992
Founder: Per Welinder and Tony Hawk
Products: Completes, Decks, Apparel, Accessories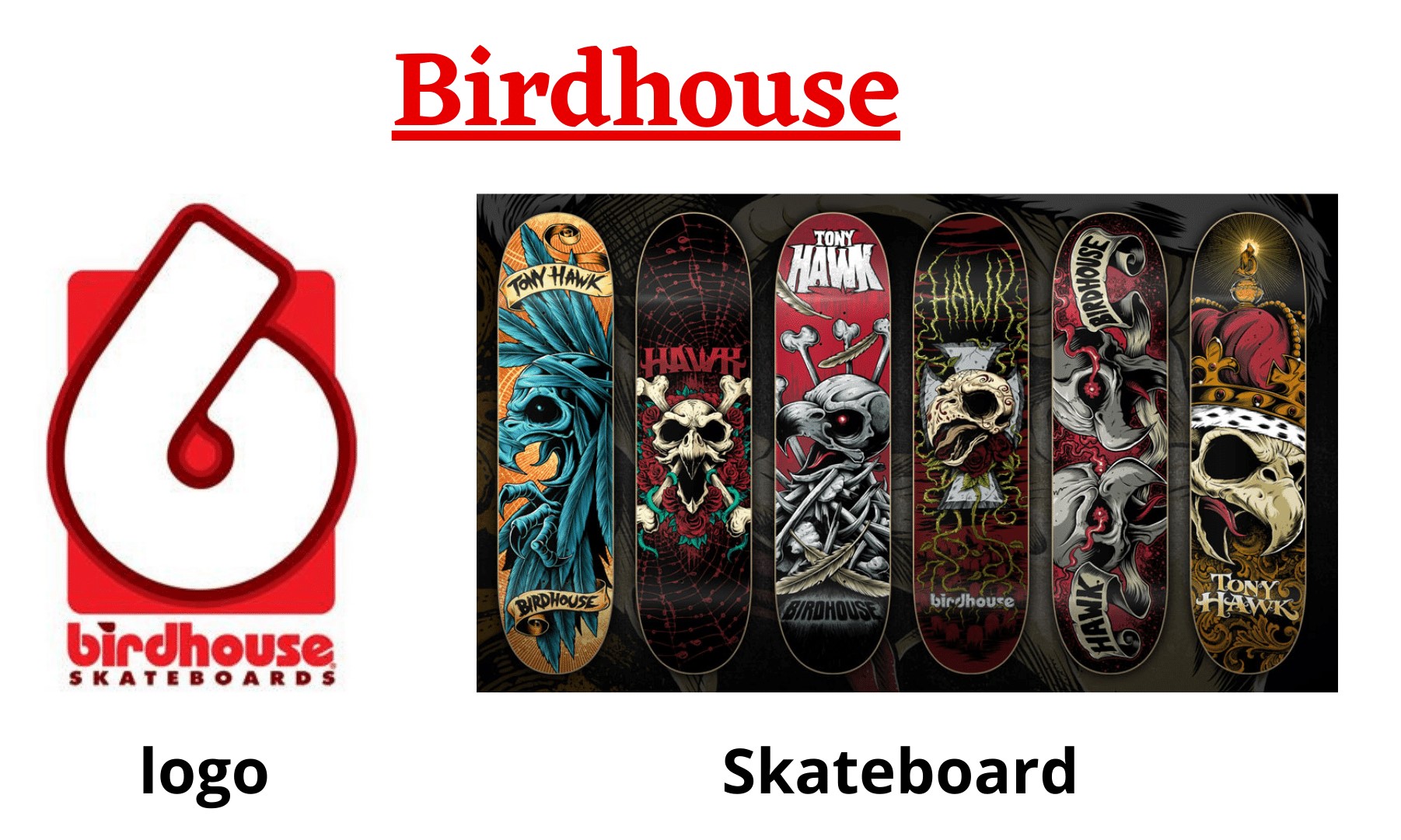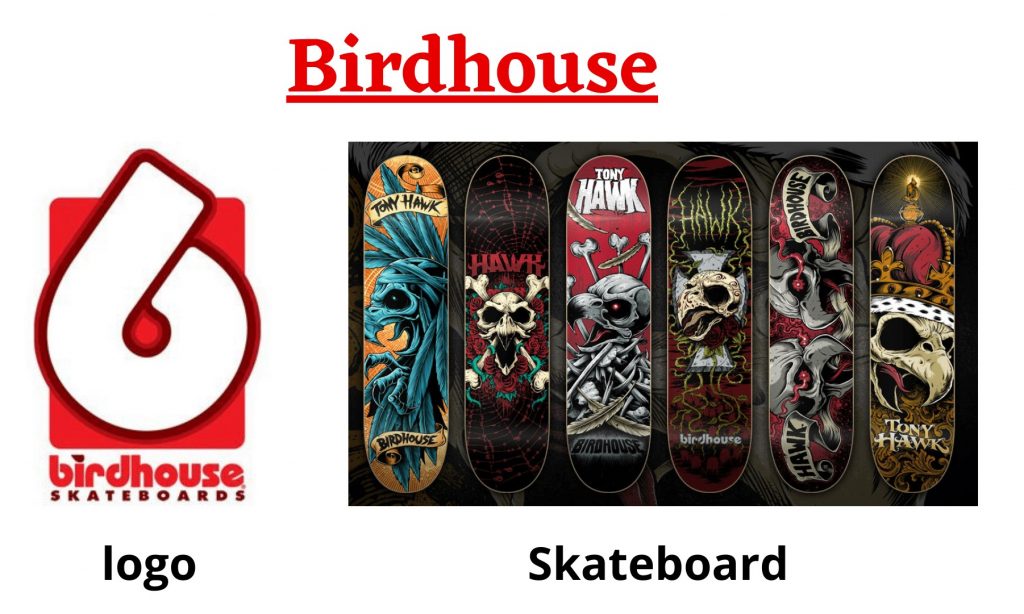 The brainchild of the former freestyle skateboarder Per Welinder, the Birdhouse skateboard brand was started to cater to skilled skaters of all styles. With the collaboration of Tony Hawk, the brand became popular because of its reliability. Also, it gained fame due to Hawk's video series. Now, it is amongst the top skateboard brands in the world.
Birdhouse mainly focuses on construction to ensure stability and support. Initially, the company was catering to street-style skating. However, due to the popularity of vertical skateboarding, the brand is focusing on producing skateboards for both freestyle and vert skating. Indeed, Birdhouse is the best longboard skateboard brand globally.
Apart from producing the best longboards, the Birdhouse also makes nice apparel for skaters.
A few famous names of the Birdhouse skate team are
Tony Hawk
Lizzie Aramanto
Jeremy Klein
Steve Berra
Andrew Reynolds
It mostly caters to pro-level skaters who demand a stable board. Along with skateboards, the brand also focuses on manufacturing quality longboards that are good for freestyle skating. Keep in mind – the decks are heavy!
Skateboard Reviews
Decks are constructed with 7-ply maple held together strongly to ensure longevity. Although these decks are well constructed, we found them less durable as compared to other brands' decks. The boards are not very lightweight which makes them a bit difficult to handle for beginners. As a result, the decks crack more quicker.
On the other hand, the Bird's boards have a universal concave style that is suitable for all types of riders. That means riders will have better control over the board while riding and practicing ticks. The only issue we noticed was the durability.
What we liked was the goofy, funky graphics. These decks are painted with colorful images and punk graphical art that adds character to these boards.
Read detailed reviews of the Birdhouse skateboard brand.
Performance
These boards are designed heavier to provide stability while speedy rides. Perfect coordination of wheels and trucks to support the deck. Each part of the skateboard is engineered to ensure a flawlessly balanced ride.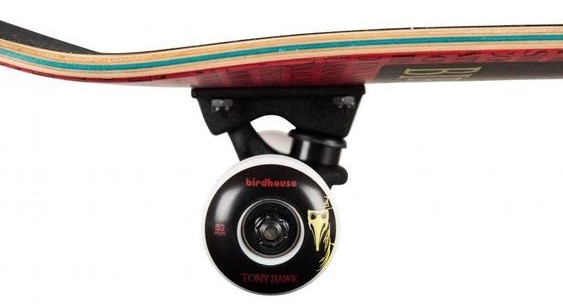 Top Birdhouse Skateboards
Pros
Awesome brand apparels
Manufactures good longboards
Smooth and balanced rides
Suitable for all types of riders
Strong materials
Cons
Boards are not lightweight
Less durable
"Popular Skater Brand"
Established in: 1991
Founder: Jackson Kontzer, Brian Johnson and Mike Turansky (Renewed in 2005 by Danny Way and Colin McKay).
Products: Completes, Decks, Wheels, Accessories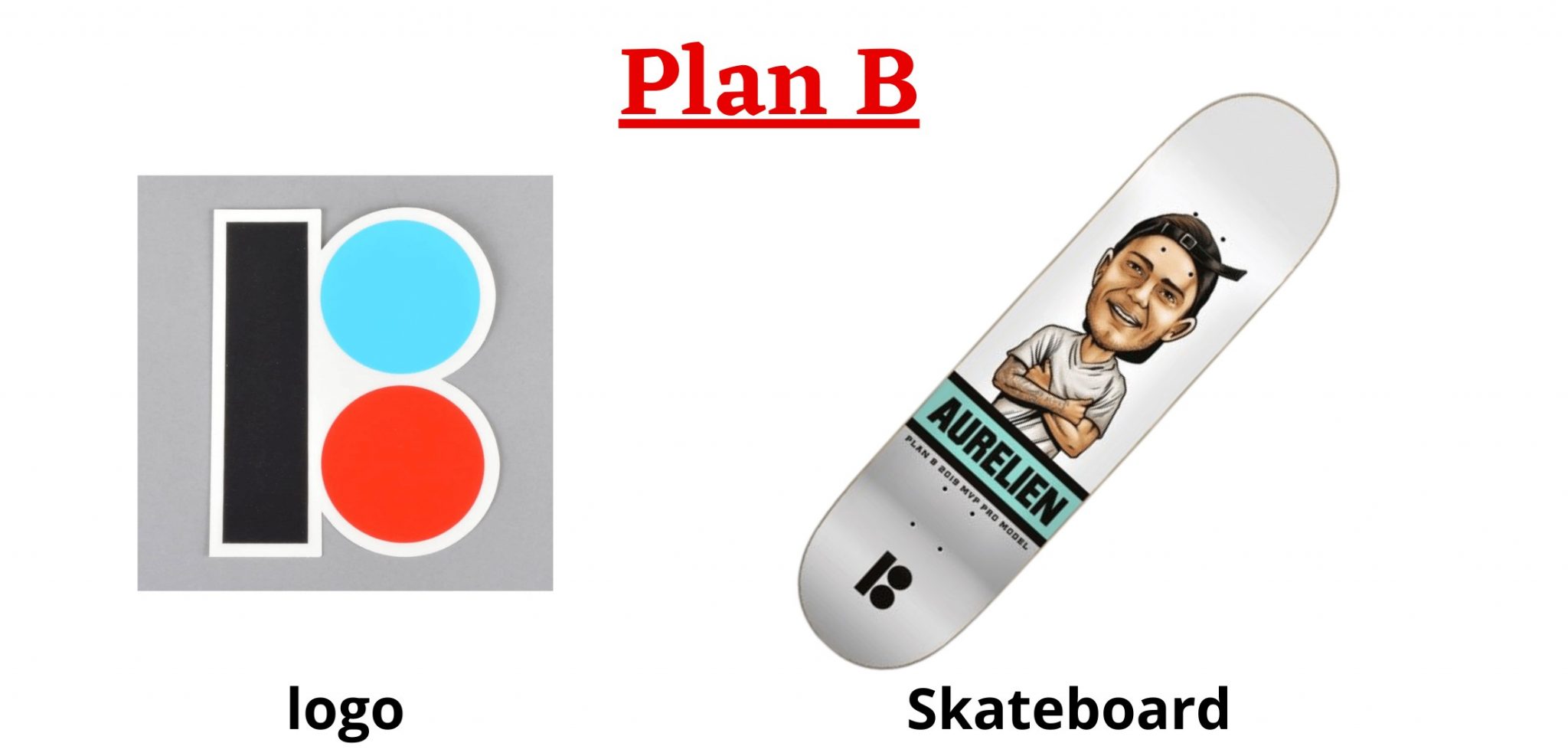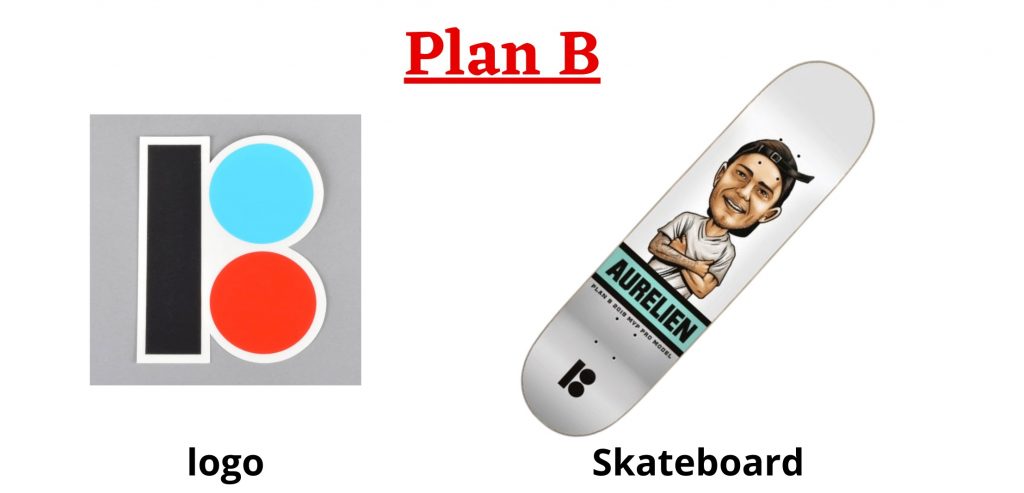 A California-based skateboard brand is very popular for producing excellent quality skateboards for professionals and beginners. It is one of the few companies which manufacture the most durable decks globally. A name of the trust, Plan B has become the top choice of most professional skaters.
Along with producing high-quality decks, the company also manufactures high-performance wheels, trucks, bearings, and tool kits. Moreover, Plan B also launched cool apparel and hip gadgets that are taking over the market with their sexy looks.
Initially, the brand was supplying a completely assembled skateboard, ready to roll. However, now there is an option to fully customize your board with a unique design to represent your personality.
The professional skaters of the Plan B team are mentioned below;
Chris Cole
PJ Ladd
Pat Duffy
Torey Pudwill
Ryan Sheckler
Leticia Bufoni
Felipe Gustavo
Sean Sheffey
Chris Joslin
We believe Plan B is the most popular skateboard brand and it will become the top skateboard brand in due course. The downside is, the company has started to charge a huge amount for customization – perhaps because of its popularity.
Skateboard Reviews
After the revival of the Plan B skateboard brand, the company started making decks with thick and more durable seven-layered maple wood with minimal flexing. Most of the boards are 8 to 8.25 inches thick. The innovative dimensions of the skateboard are good to absorb shocks. This remodeling of dimensions is also loved by professionals and the brand is gaining progressive popularity.
The artistry of these boards makes them significantly unique among others, with cool graphics and eye-catchy colors. In addition, skaters can customize the decks with their own graphical illustrations to reveal their personalities.
Performance
Different-sized wheels for skaters' ease are perfectly compatible with all trucks. The solid material of the wheels makes sure of smooth cruise riding. Furthermore, the performance comes from the above-standard quality bearings that aid in strength.
Hence, if you want to perform a smooth ride, a hard landing from the hill, or some kickflips or ollies, the Plan B skateboards will never disappoint you in performing any skating trick.
Read detailed reviews of the Plan B skateboard brand.
Top Plan B Skateboards
Pros
Decks are shock resistant
Option to fully customize the boards
Wheels are available in various sizes
Strong bearings ensure smooth cruising
Suitable for young and professional skaters
Cons
Additional charges for customization
"Highest Rated Among Professionals"
Established in: 1973
Founder: Richard Novak, Doug Haut, and Jay Shuirman
Products: Complete Skateboards, Decks, Apparel, Accessories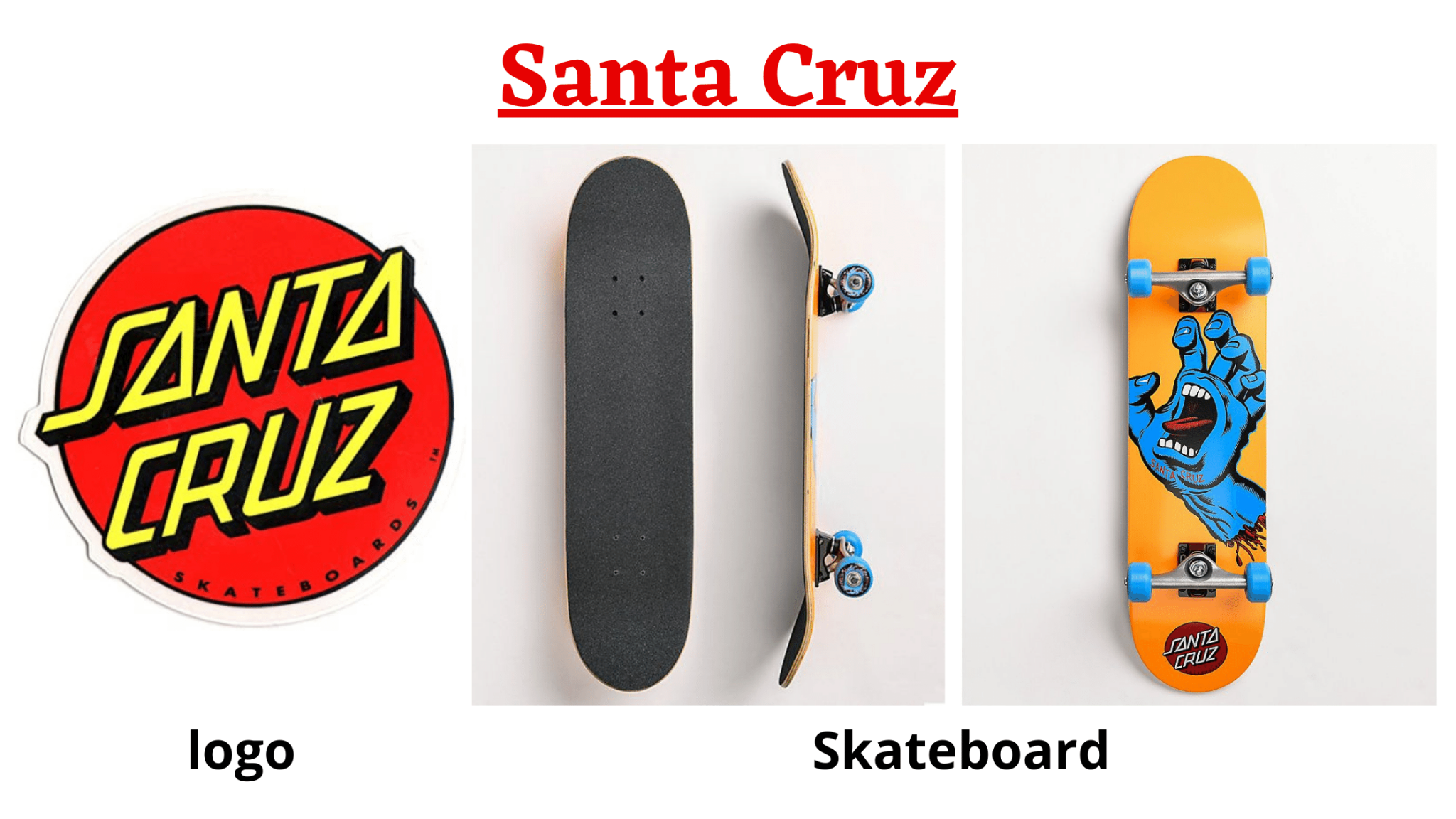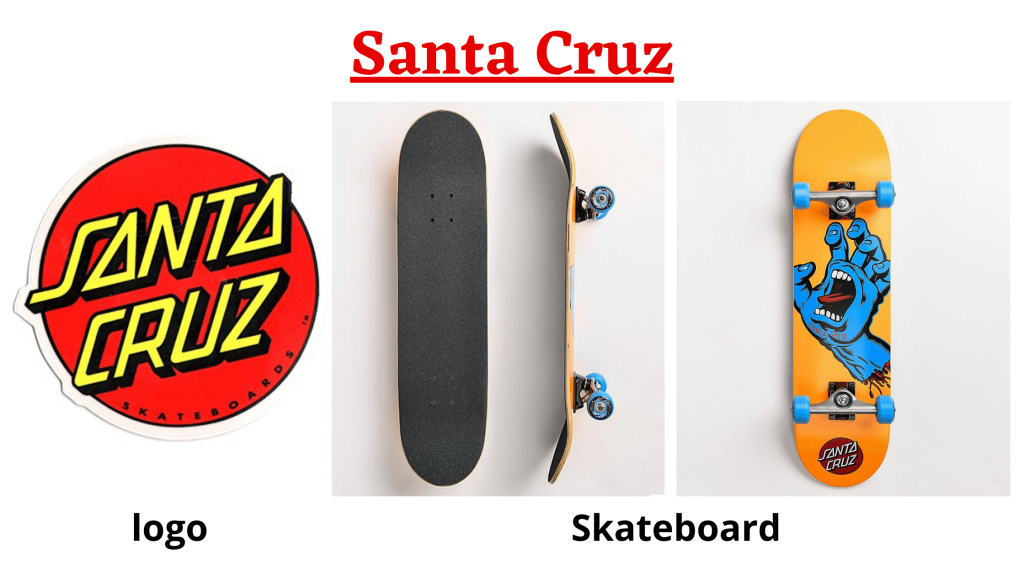 Santa Cruz is one of the longest-standing skateboard companies. Based in California, this brand is continuously producing good skateboards to attract non-skaters into skating. The company makes the best skateboards from the knowledge they gained over experience of nearly 5 decades.
It will not be wrong if we say that Santa Cruz understands what skaters need. Hence, their products are always high-quality and represent their historical grounding. It's not easy to survive in a competitive industry for that long. Surely, Santa Cruz skateboards are durable, uniquely designed, and legendary. Its skateboards are the highest rated by professional skaters.
Along with the quality decks, the vibrant graphics are also appreciable. The Screaming Hand logo represents the power of the riders, thanks to Jim Phillips for the artwork.
The famous names of Santa Cruz skate teams are
Eric Dressen
Blake Johnson
Dylan Williams
Emmanuel Guzman
With an experience and knowledge of about half a century, this brand makes solid boards that are shock-resistant and suitable for aggressive skating. We recommend this brand for every-skill skater. However, some of their boards can be costly!
Skateboard Reviews
Focusing on durability, Santa Cruz decks are manufactured with 100% North American maple wood held together with epoxy glue. The company uses Everslick on the bottom plyboard to ensure the stickiness of the plastic layer. These decks are flexible and solid to resist shocks and hard rides.
Wonderful color expressions and artistry on the decks showcase the creativity of the artist. Some of the decks are painted with Marvel and Star Wars series for youngsters. Santa Cruz offers completely assembled skateboards with trucks, bearings and wheels. The company also makes nice apparel for professional and amateur skaters.
Performance
We can assure you that Santa Cruz skateboards will give you smooth rides. Boards are designed to provide optimum balance even while speeding. Highly quality trucks and wheels provide great support. The brand caters to males, females and every skill level skater. If you are a street skater or a pro-level vert skateboarder, you'll find a perfect skateboard at Santa Cruz.
However, prices are a little high comparatively and that is understandable. Every penny does worth the quality you are getting in return.
Read detailed reviews of the Santa Cruz Skateboard Brand.
Top Santa Cruz Skateboards
Pros
Popular among professional skateboarders
High-quality durable decks
Suitable for tricks and speedy rides
Awesome art-work
Best for pro skaters and for beginners to practice hardcore riding
Cons
Some of the skateboards are costly
"Best For Teens And Adults"
Established in: 2000
Founder: Rodney Mullen and Marc Johnson
Products: Completes, Decks, Wheels, Hardware, Apparel, Accessories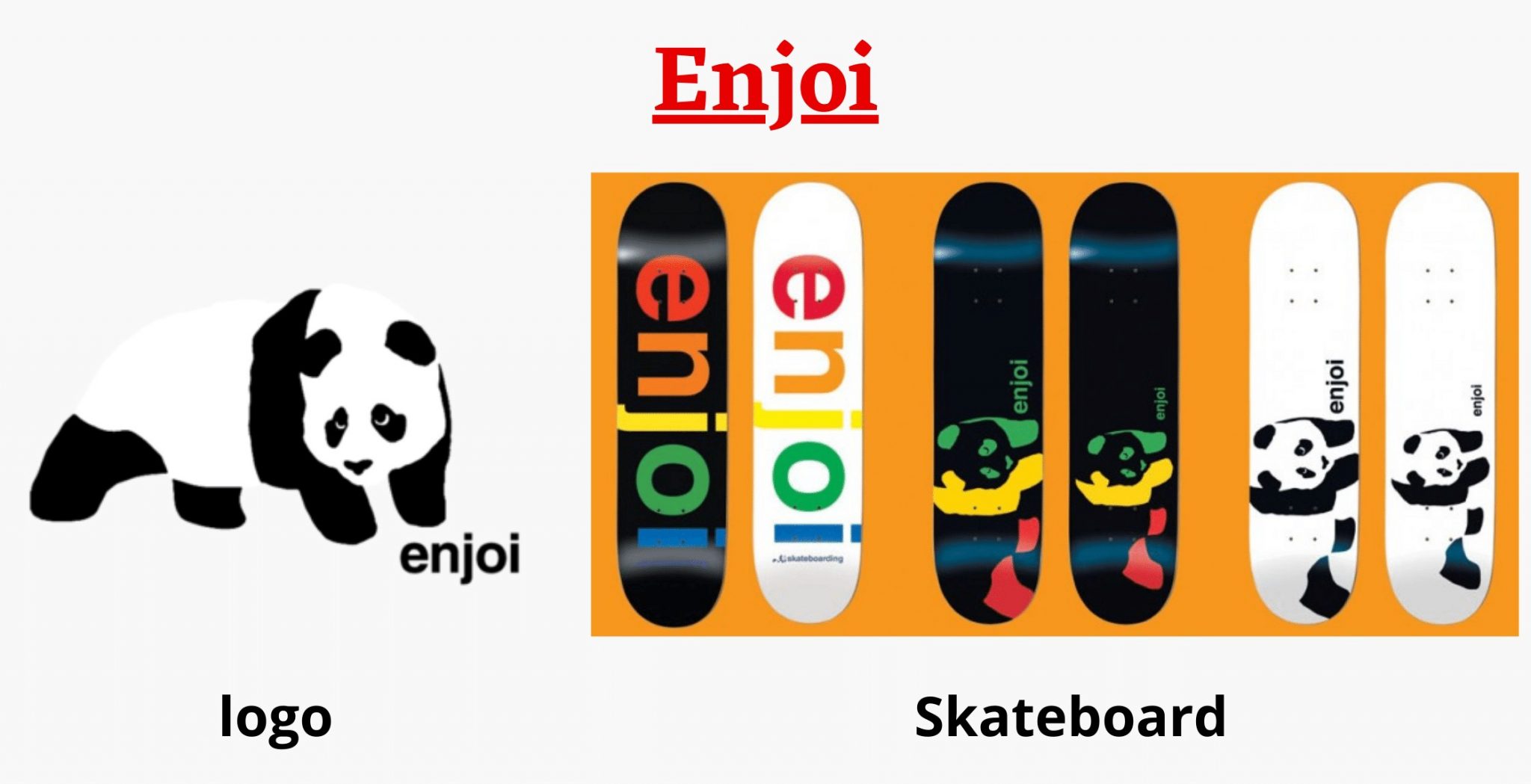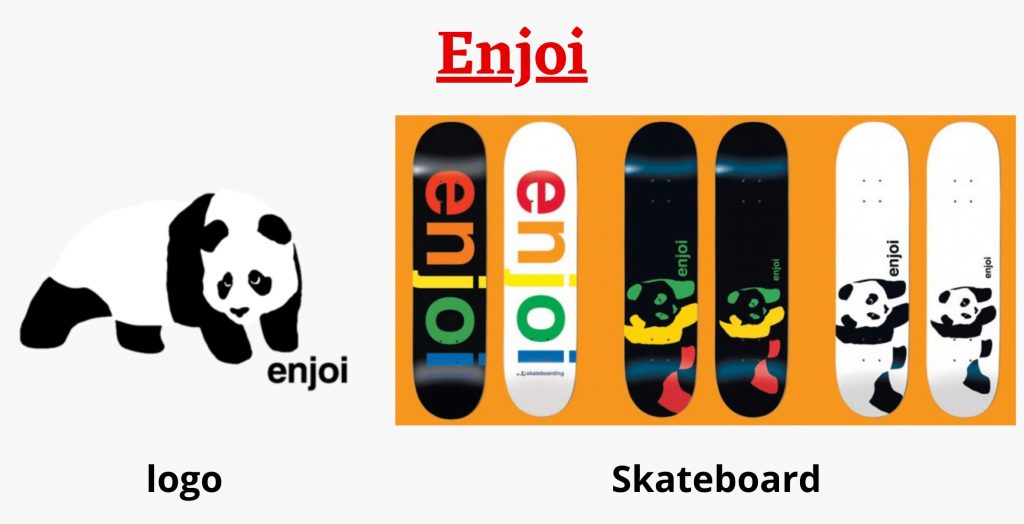 enjoi is relatively a newer brand than its competitors and yet it has made its name in the list of the best skateboard brands due to its high-performance boards. The company initially started with skateboards only. Now, it makes nice accessories and apparel for skaters. It also makes durable wheels that are good for pools and ramps, etc.
enjoi has a modern strategy to market its products. With the help of media and social media, the brand has become the favorite of many teen and adult skateboarders. Having a huge fan following, Enjoi targets skaters of all skill levels. Hence, if you are a teenager and starting to learn how to ride, or a pro to perform flipping tricks in the vert, Enjoi has a suitable skateboard for you.
A black and white comical panda is Enjoi's logo, which is very different from the funky logos of other brands. It represents the fun and sense of humor through the logo and indeed looks quite decent too. Most parents say that Enjoi is a good skateboard brand for 10-year-olds.
This brand is taking over the industry with its lightweight durable decks and high performance wheels. Its funky logo is very popular among young skaters. The brand also sells completely assembled skateboards equipped with ABEC-7 bearings.
Skateboard Reviews
The decks are made in China using North American maple wood held together with epoxy resin glue. Enjoi uses uncommon wood to make these decks, hence they are durable and long-lasting. Boards are extremely lightweight, and easy to handle for beginners to learn tricks.
The decks are wide with a mild concave that enhances the comfort of riding. Being big and lightweight is an advantage to practicing tricks such as flips, Ollie, nollie and a fakie big-spin, etc. No doubt enjoi skateboards are versatile and designed to cater to skaters of various skating skills level.
A few skateboarders complain that the deck chips and cracks over hard rides. The lightweight is an advantage but these boards are not suitable for big guys, decks crack under pressure.
Here are the skateboards for big guys and a guide on what should they look for before buying a board.
Performance
The main focus of the brand is to manufacture performance skateboards for smooth rides. All boards come with 10 sets of ABEC 7 bearings and strong wheels to ensure stable rides on different sleek rolling.
Note: Some of the models are delivered unassembled which can be a problem for newbie skaters.
Read detailed reviews of the enjoi skateboard brand.
Top Enjoi Skateboards
Pros
Lightweight skateboards
Ensures stable rides
North American solid maple wood decks
Mild concave good for control
Cons
A few users complaint that prints fade away after some time
"Best Brand In The USA"
Established in: 1990
Founder: Chris Carter, Neil Blender, and Mike Hill
Products: Completes, Decks, Wheels, Trucks, Hardware, Apparel, Accessories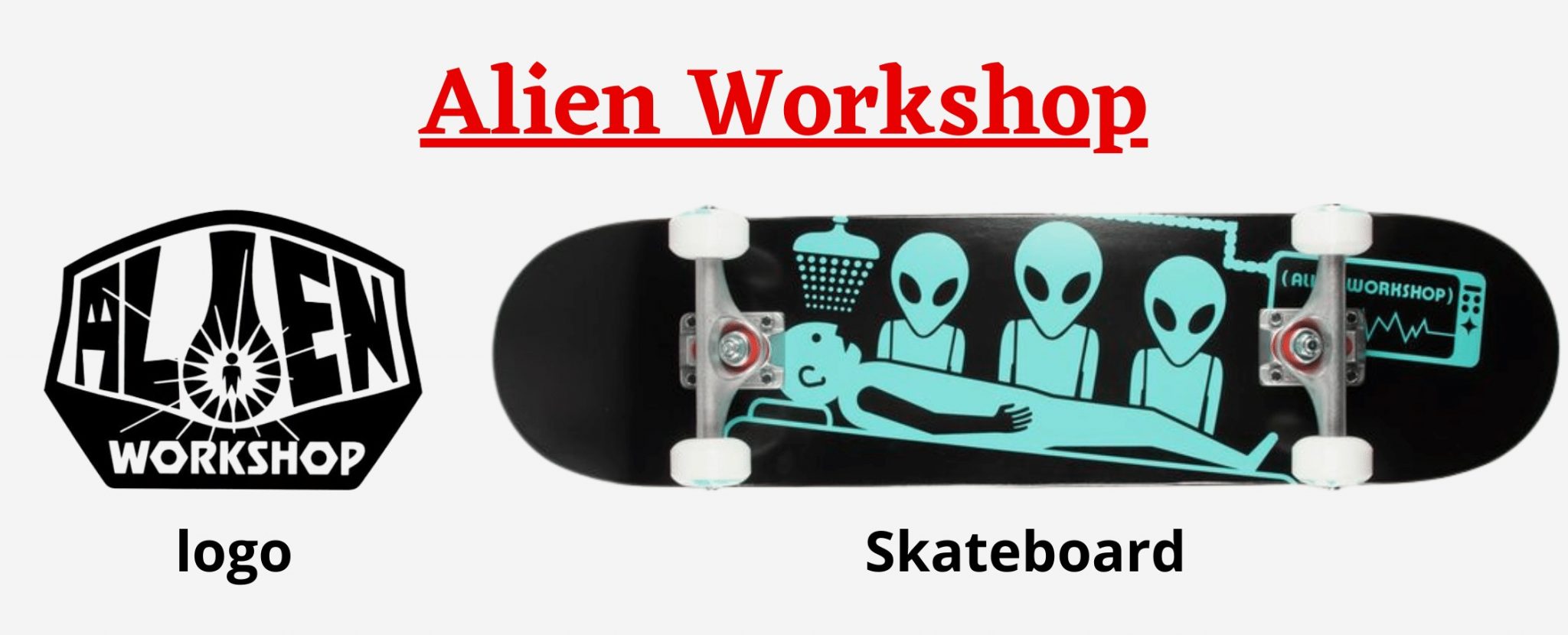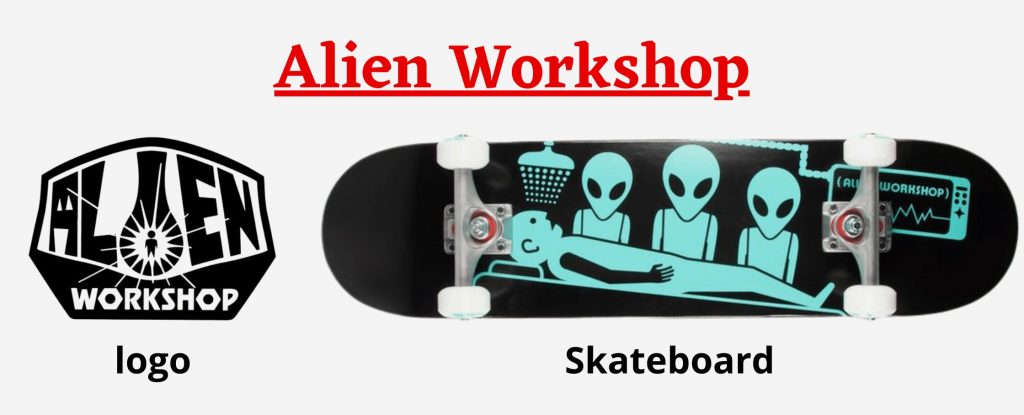 The brand is not very popular among young skaters but professionals praise the company as one of the best skate companies. This Ohio-based skateboard brand is known for bringing pre-assembled high-quality skateboards to the market.
Alien's innovative products have been in the market for a long and the brand is continuously working on improving quality. That being said, the company does not increase prices to the inflation level and we consider it to be the best budget skateboard brand.
Alien Workshop sells complete skateboards, parts and accessories. It also makes sports attires to accommodate the brand's loyal skaters. Apart from pre-assembled boards, the company also offers to customize your board at some extra cost. You may choose from a vast range of graphics, bearings and wheels that suit your needs.
Skateboard Reviews
The brand is continuously improving its products as the skating industry is evolving. Alien Workshop designs decks with 7-ply maple wood held together strongly to make them shock resistant. These boards are lightweight which makes them easy to control. The wooden decks are thick, and solid and can handle a lot of wear and tear.
A survey report states that many pro skaters prefer Alien Workshop skateboards to practice tricks. Also, these boards are good for beginners to polish balance rides in the streets and learn skills.
Graphics make these boards unique and different from others. The artwork of aliens and space species looks discrete. The company also offers the option to customize the board. Thus, you can choose from a number of graphical illustrations.
Performance
As I mentioned above, Alien Workshop skateboards are famous among pro skaters, which is due to their performance. These boards are especially designed to learn and perform skills and promote skateboarding.
There are multiple options for wheel dimensions to choose from. ABEC 3 bearings and trucks ensure balanced rides while speeding.
Read detailed reviews of Alien Workshop Skateboards.
Top Alien Workshop Skateboards
Pros
Thick solid decks
Skateboards come pre-assembled, ready to ride out of the box
The brand allows customizing a complete board
Good skateboards to practice tricks
Cons
A few models are a bit costly
Not very popular among street skaters
Features Determining Ranking of Best Skateboard Brands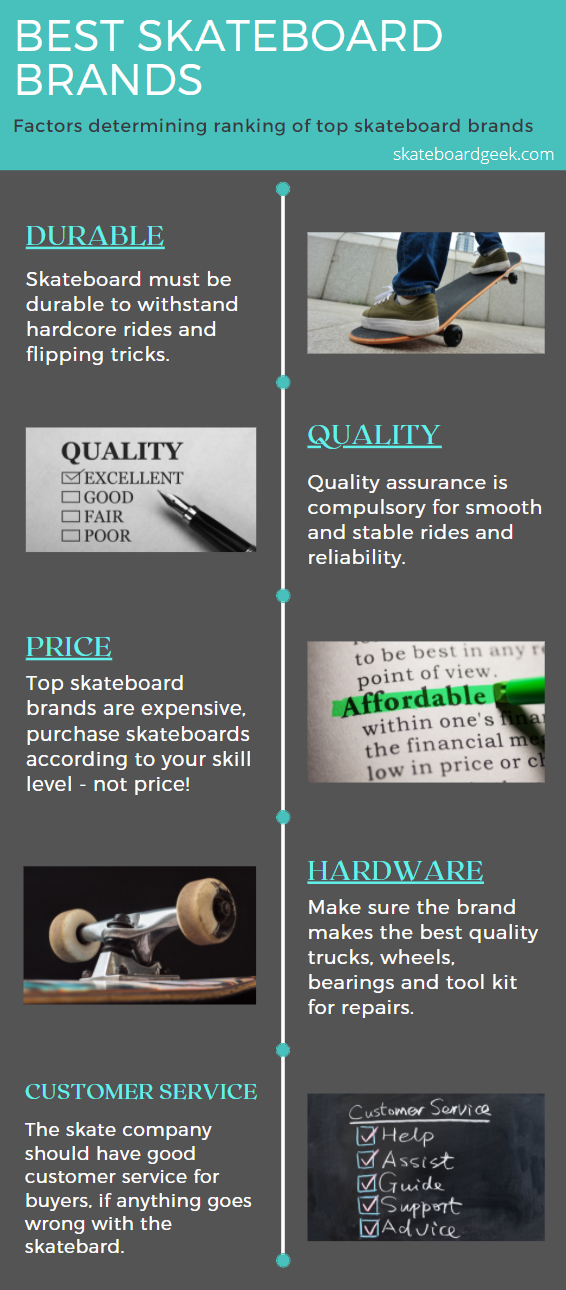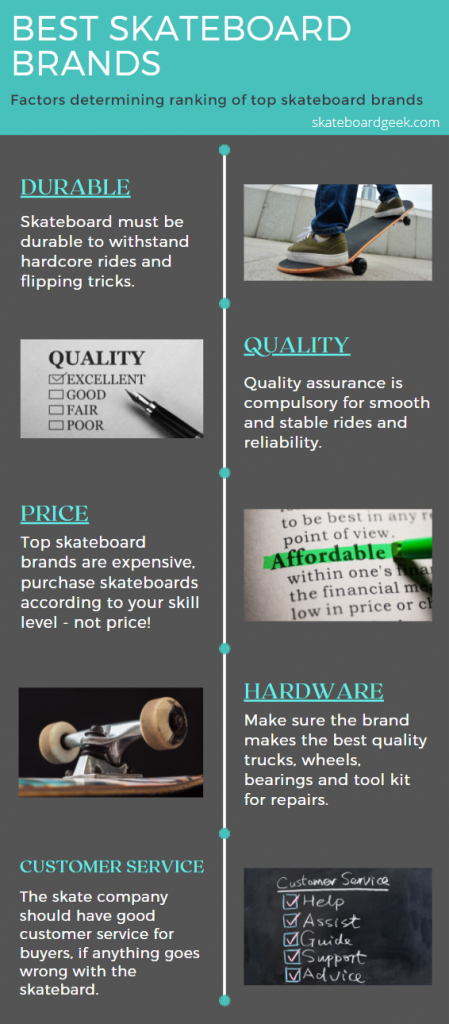 Skateboarding is getting popular lately especially among the younger generation - male and female. Due to the high demand for skateboards, the industry is expanding and we hear about a new skateboard company after every few months.
As a result, it is becoming difficult even for us to decide what brands are making quality skateboards. However, there are certain factors that we considered to rank these manufacturers.
Hence, if you are looking for a board beneath your feet made by the best skateboard brand, you should consider the following features before buying;
Durability
Skateboarding is a challenging sport that can be tricky and hard at times. Therefore, the first and foremost factor to keep in mind while buying a skateboard is durability.
You should make sure the company uses top-quality materials to ensure the quality of the board. Durable material skateboards have more chances to withstand the hardship of hardcore rides.
Quality
Quality assurance is compulsory when choosing a skateboard. A poor quality board will wobble on downhill speedy rides. Also, the board will not perform as you expect it to while practicing skateboarding tricks.
Therefore, it is mandatory to make sure the brand produces good quality skateboards.
Price
Some of the popular skateboard companies are not pocket-friendly and their boards are super costly because of their names. However, we selected pocket-friendly brands that make expensive and cheap skateboards to serve every budget skater.
Hardware and Accessories
There are a few companies that are famous for making quality decks but their wheels and trucks are of poor quality. That means skaters purchase hardware from another brand which is quite hectic sometimes to find the compatible one.
Therefore, it is better to choose a brand that makes good quality hardware, accessories and toolkit for skaters.
Customer Service
Having poor customer service can ruin the quality of a company. Any problem can occur with the deck and supporting hardware after a few days of purchase. We do not suggest purchasing from a skateboard brand that does not provide good after-sale services.
Wondering why you should start skateboarding? Read social and health benefits.
Other Good Skateboard Brands
There are hundreds of skateboarding companies that manufacture boards and accessories for skaters. The above-mentioned top ten skateboard brands are our favorites after considering various factors. We found decks, wheels, bearings and trucks of these brands the most durable and reliable on any skating track.
Our team also chose a few other skate companies that produce quality skateboards, accessories and hardware, they just could not make it to the top ten.
However, if you happen to like a skateboard made by any of these enterprises, do not think twice, just buy! You will never be disappointed by their performance and durability.
A list of good skateboard brands is below;
We recommend purchasing a skateboard depending on your skating skill level whether you are a beginner, pro or practicing to become a professional skateboarder.
Best Skateboard Brands for Street
Street skating is great fun. We see a lot of teenagers and adults rolling in the streets, it looks cool and entertaining. Consider the following features in a street skateboard;
The width of the deck must be 8 to 8.5-inches
Small size wheels, maximum 54mm
Wheelbase from 13 to 15-inches (to obtain optimum balance)
Popsicle stick-shaped boards are better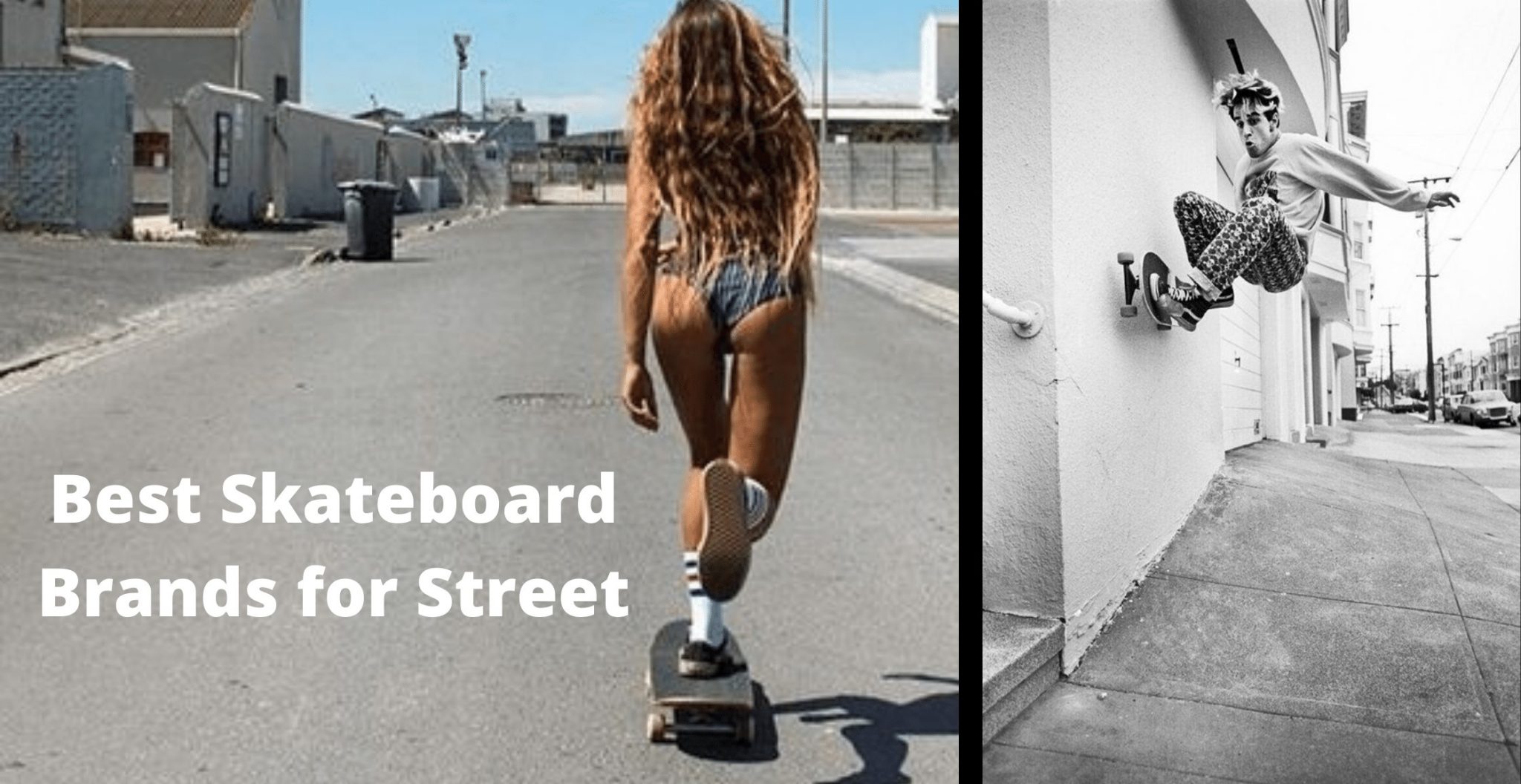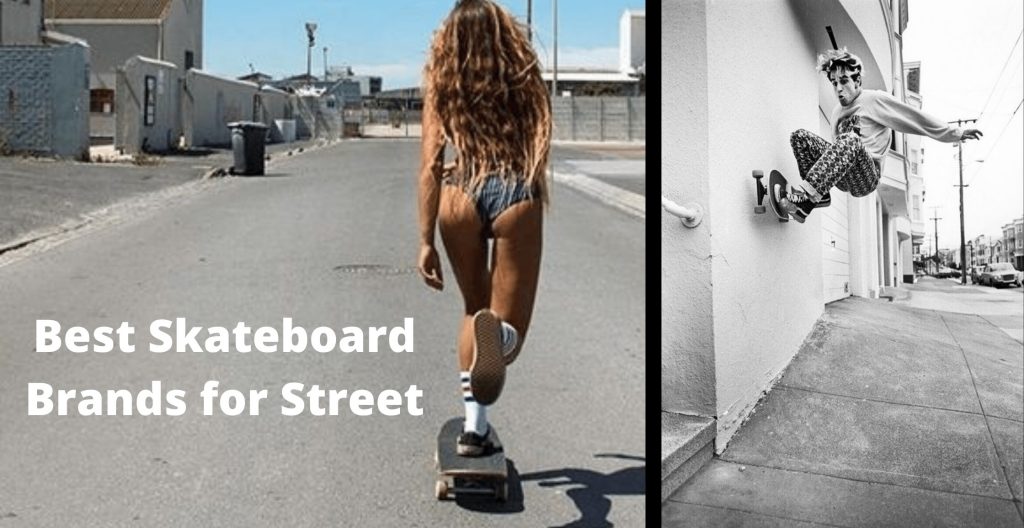 Below are the good skate brands that make the best skateboards for streets;
Worst Skateboard Brands
Every skateboarding brand is not reliable and cannot be trusted. The skating industry is saturated and many companies are producing cheap quality skateboards at lower prices to grab more customers. The reliability of a skateboard brand is essential because skateboarding is a thrilling sport, you cannot risk.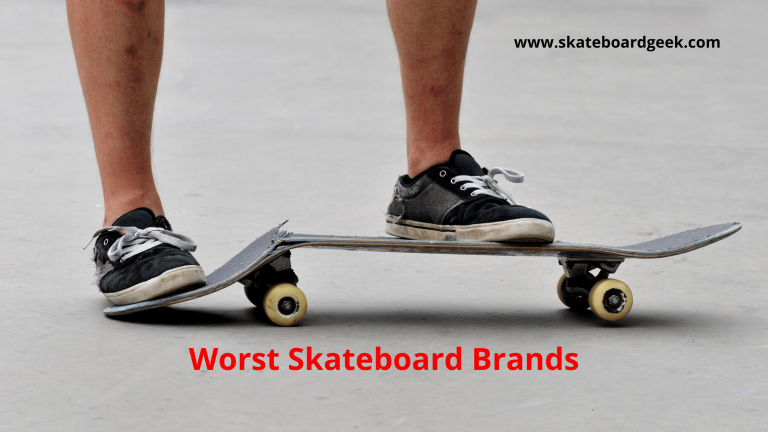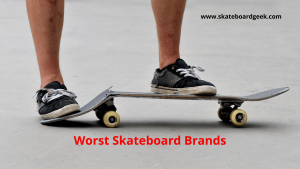 A few of the worst skateboard brands are listed below;
Walmart
Converse
Zoo York
Toy Machine
Mongoose
Black Label
Air Walk
Deca
The reason we chose these as the bad skateboarding companies is that we read a lot of consumer complaints about their products. Also, their decks and hardware did not meet our quality selection criteria.
Final Words
Skateboarding is getting popular since the world is under the COVID-19 pandemic and the industry is also expanding with more companies. It is difficult to declare a single brand as the best skateboard brand since the list of skating companies is long.
However, after performing test rides on multiple skateboards by different brands, and reading customers' reviews - we can confidently declare Element as the first choice of the best skateboard brands of 2023. Element produces the best quality decks, their boards are suitable for professional skaters.
Our second choice as the best brand of skateboard is Powell Peralta . We found Powell Peralta boards reliable and stable while on speedy rides. The brand produces skateboards for all skill-level skaters.
The third choice in the list of top skateboard brands is the Birdhouse . The brand manufactures boards for freestyle and vert skateboarders. Birdhouse is also popular as the best longboard skateboard brand.
Finally, we suggest you choose a skateboard that suits your skill level. Do not go for a professional skateboard if you are a beginner. However, it is wise to choose a board from the best brands, they are reliable and provide stability to all types of skateboarders.
Read about different types of skateboards. If you are still finding it difficult to choose a skateboard, mention your skating skill level and our expert consultation team will suggest the best skateboard for you.
How We Selected and Ranked Best Skateboard Brands?
The skateboarding industry is saturated with so many brands and it is difficult to call a few "best skateboard brands". However, we managed to provide you with a list of the top skateboard businesses after analyzing the following factors of the most popular brands;
Quality of the skateboards.
Does the brand make skateboard parts and how reliable they are?
Does the brand make products other than skateboards like clothing, shoes, and accessories?
How good is the customer service?
Does the brand sell completely assembled skateboards or separate parts to assemble on our own?
Do they make skateboards for professionals?
How good is the brand's after-sales service?
Frequently Asked Questions: (FAQs)
What are the best deck brands?
Top rated best deck brands of 2023 are;
Element
Plan B
Powell Peralta
Zero
Girl
Blind
Birdhouse
Santa Cruz
Enjoi
Alien Workshop
What skateboard brand do pros use?
Pros use Element skateboard brand for the selection of their quality skateboards and accessories. The Element was founded in 1992 by a pro skateboarder Johnny Schillereff. The brand emphasizes producing durable and best performance skateboards for professional skaters.
How do I choose a skateboard?
Choosing a skateboard depends on your skating skill level and the track where you are going to skate. Street skateboards are relatively narrow with smaller wheels. We recommend going for a deck 8" to 8.5" wide with a 54mm maximum wheel size. Skateboards to perform flipping tricks, Ollies and Nollies are lightweight and have sturdier trucks.
Is globe a good skateboard brand?
Globe produces good quality skateboards for beginners, rookies, intermediates and amateurs. Most of Globe's decks are made with compressed maple wood. As a result, they are lightweight and suitable to practice tricks. Finally, most skateboarders declare that the Globe is a good skateboard brand.
Does brand matter for skateboards?
As a professional skateboarder, I can tell you that the brand of your skateboard does matter to some extent. While it's certainly possible to skateboard on any board, regardless of the brand, there are certain advantages to using a board from a well-known and respected brand.
Most importantly, reputable skateboard brands make durable boards using superior quality materials. Their professional riders test boards before bringing them in the market, leading to constant improvement and innovation in design.
This means that you can trust that a board from a reputable brand has been thoroughly tested and refined to provide the best performance possible. It gives you a sense of confidence and pride in your setup, which can be an important mental factor in skating well.