Zero is one of the leading skateboard brands in the industry, offering a wide variety of clothing and boards made with premium materials and innovative designs. Here, we'll take a deep look at some of the reviews and features of the Zero skate products.
Zero started as an apparel company, but lately earned a reputation for producing quality skateboards and longboards that meet the highest standards of construction and performance. It has become renowned among skaters for its quality craftsmanship and cutting-edge board technology.
With a commitment to pushing the boundaries of skateboarding, Zero has produced some of the most iconic boards in recent history. So whether you are an experienced rider or just starting out, read on to learn more about Zero skateboards and what makes them stand out from the competition.
Just started with skateboarding? Read how to push on a skateboard efficiently.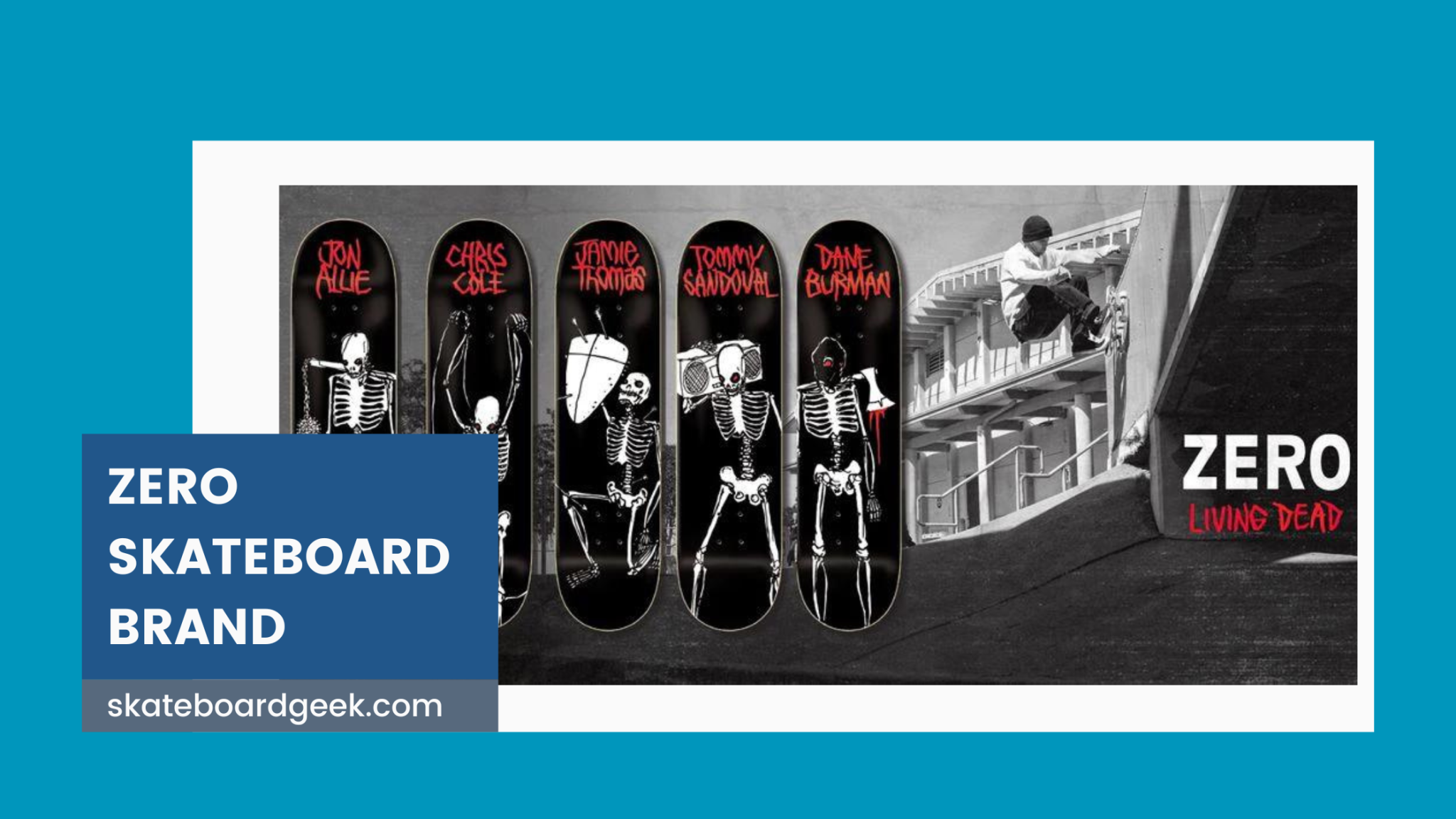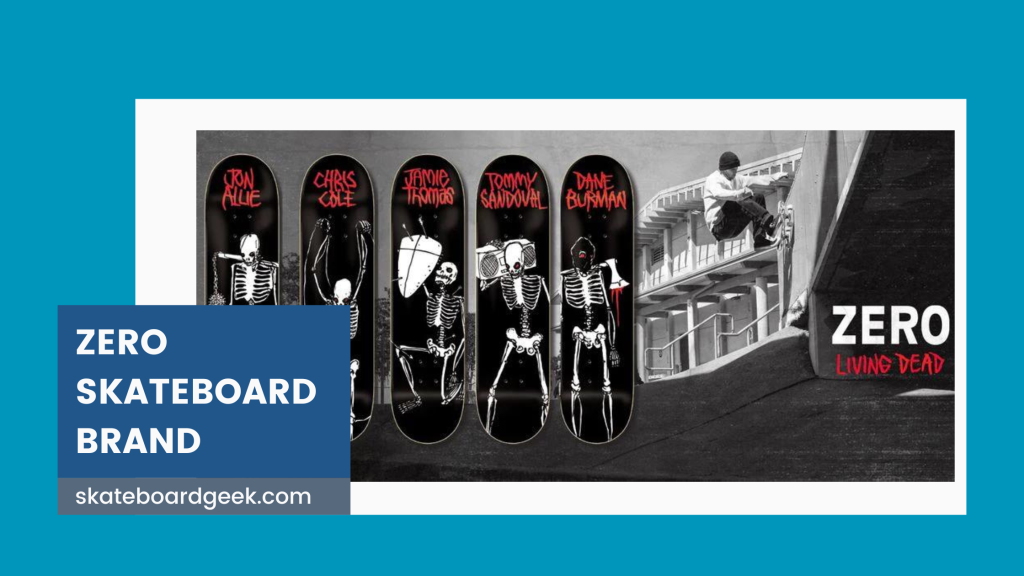 Zero Skateboard Brand History
Zero Skateboards is one of the oldest and most respected skateboard brands, having been around since 1996. Founded by legendary pro-skater Jamie Thomas, the brand has become synonymous with quality and performance. It is located in Carlsbad, California, United States, and is distributed by Black Box Distribution Company.
Over the years, Zero skate company has grown to become one of the most recognizable and respected skateboard brands in the world. The company is constantly pushing boundaries with innovative board designs and top-of-the-line materials.
Zero Brand Logo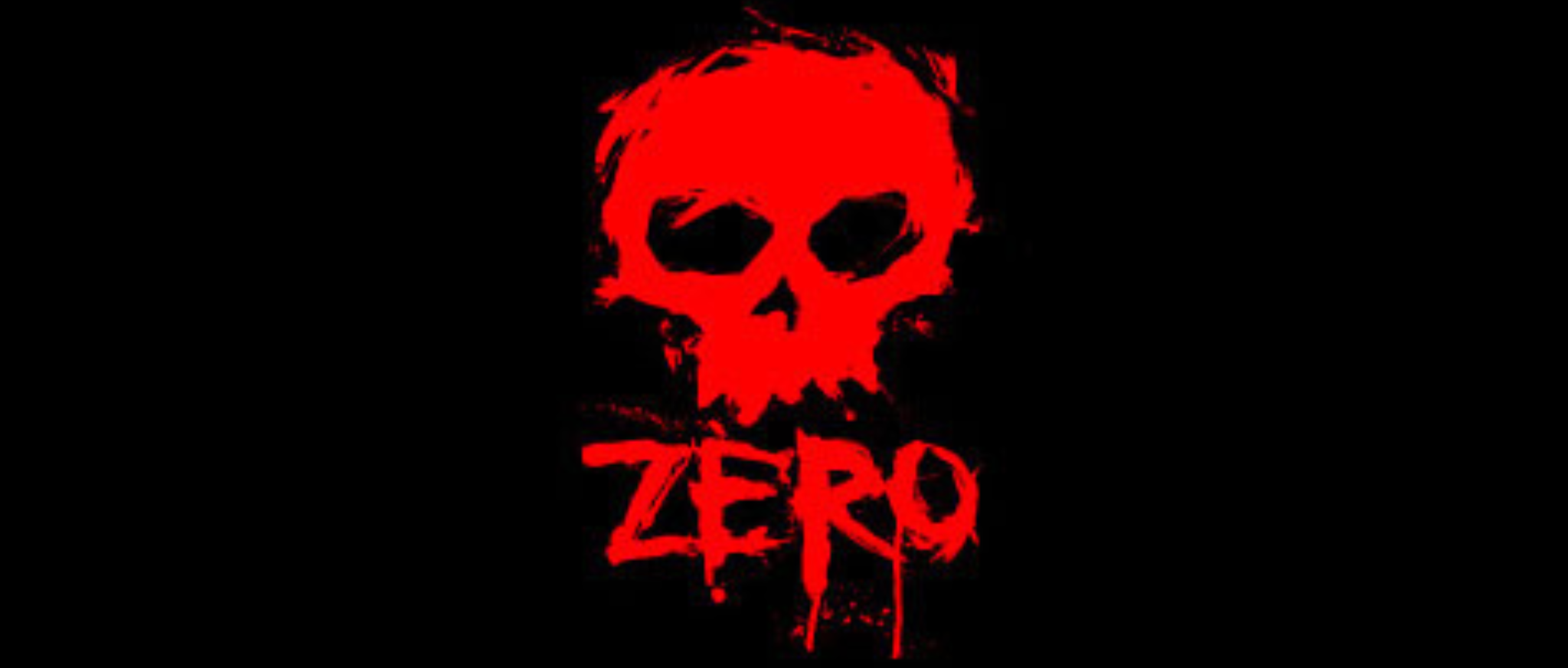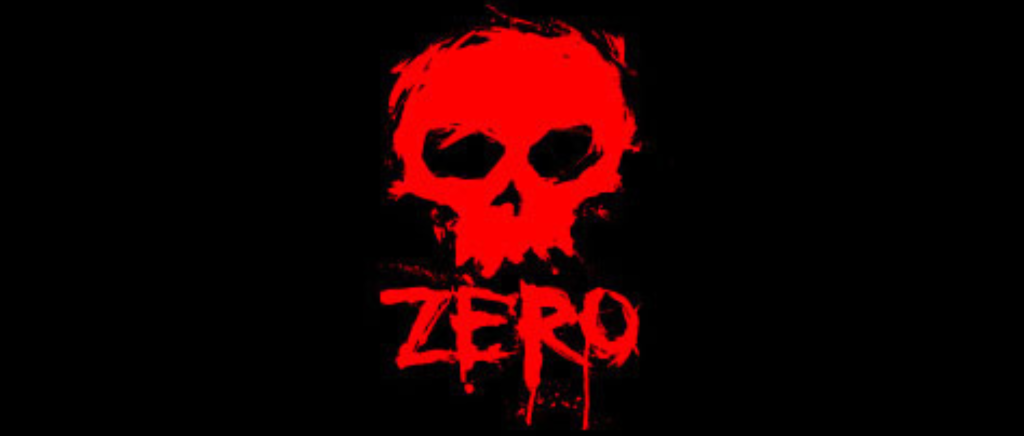 The Zero brand logo is a simple but effective design that has become iconic in the skateboarding world. The skull and crossbones represent Jamie Thomas' creative vision, while the lightning bolt stands for the power of his riding style.
The skull logo represents a rebellious personality and freedom of expression in society. This logo helps to make Zero Skateboards instantly recognizable among skaters all over the world.
Zero Brand Product Line and Features
The Zero skateboard brand offers extensive products for almost every skill level rider. These products include;
Complete Skateboards
Decks
Grip Tape
Branded Apparel
Backpack
Accessories
The boards are constructed with a 7-ply 100% North American Maple wood, making them incredibly durable and responsive. The decks feature unique designs and shapes, optimized for maximum control and maneuverability.
The grip tape used in Zero boards is made with superior adhesive that is designed to last and provide excellent grip. The trucks are constructed with durable aluminum alloy, providing great stability and control during tricks and stunts.
Zero skateboards also offer a range of apparel, accessories, and backpacks to match their skateboards. The garments are made with premium quality materials that provide great durability and comfort, while the backpacks are designed to offer maximum storage with a modern look.
Zero Skateboards Review
Zero Skateboards is one of the most rider-friendly and popular skateboard brands around. The company's products are consistently well-made, durable, and stylish. The boards come with great attention to detail, perfect shapes and sizes, excellent hardware, and quality graphics.
Zero complete skateboards won three consecutive Thrasher Magazine King of the Road competitions from 2004 to 2006, beating all the well-known brands including Element, Girl, and Baker.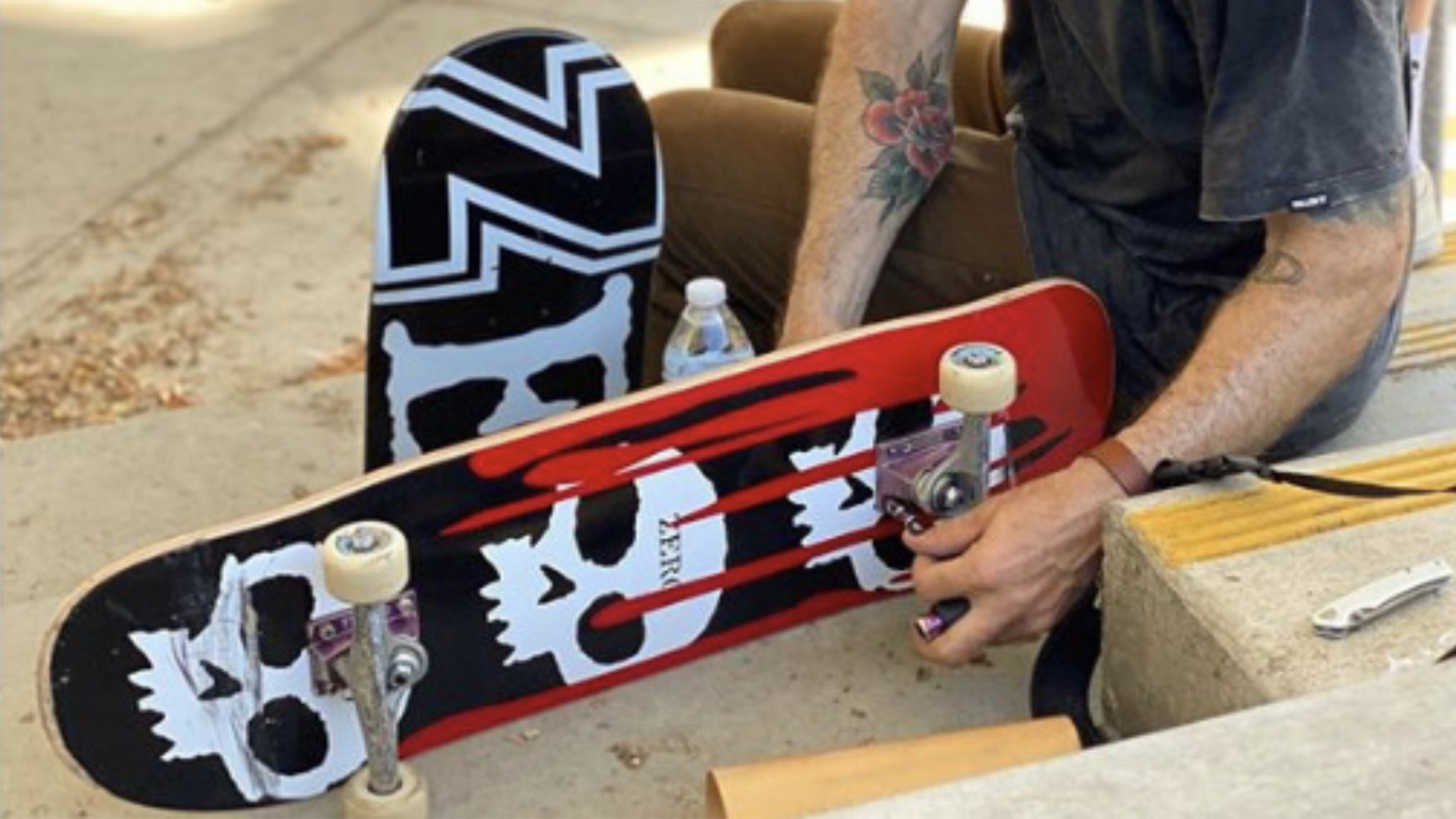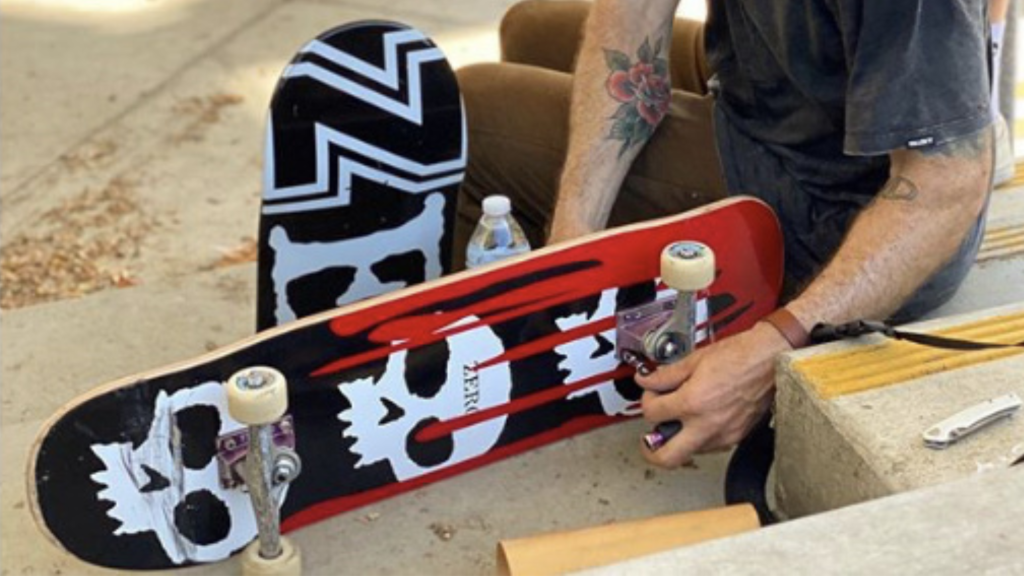 We admire their performance, lightweight build and flexibility. Since the company's focus is to cater every skilled rider, their boards are quite easy to control to promote the skateboarding sport. We also rated it as one of the best skateboard brands for beginners.
Most Zero skateboards are equipped with TGM wheels, which are great for grinding, cruising and carving. The most common sizes are 52mm to 54mm with 99A hardness level, perfect for bother terrains – streets and parks.
The most popular Element skateboards are;
Zero Skateboard Decks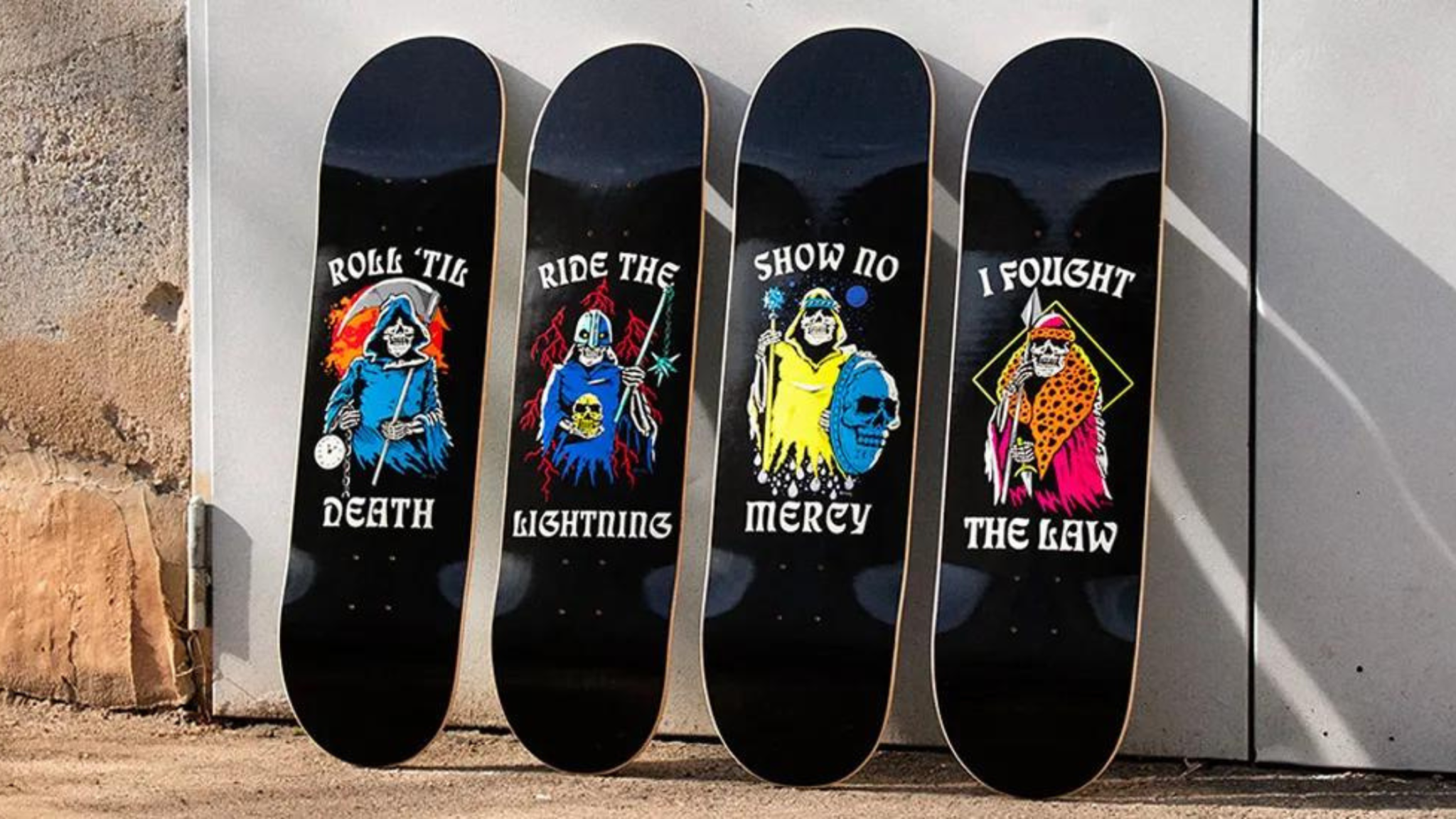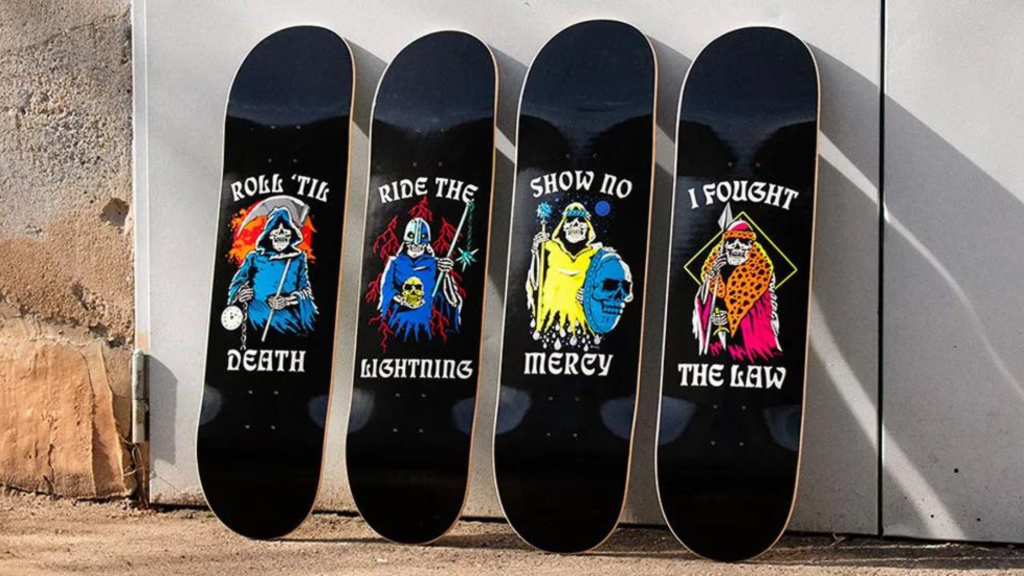 Zero skateboard brand offers a wide selection of decks in a variety of shapes and sizes. The company uses only the highest-grade materials, including Canadian maple and bamboo, for maximum durability and performance. Maple veneers are combined with a specialized Epoxy resin Glue to ensure strength and durability. These decks are painted with a wide range of graphics, from classic designs to modern art.
Their decks offer a good amount of pop and agility while remaining light enough for skateboarding tricks. Best of all, the decks come in various concaves, from the mellow "Zero-concave" to the more traditional "Flat-camber".
The most popular sizes offered by Zero decks are;
5″ x 30.75″ | WB:13.88″
75″ x 31.1″ | WB:13.88″
0″ x 31.6″ | WB: 14″
25″ x 31.9″ | WB: 14.25″
5″ x 32.3″ | WB: 14.5″
25″ x 31.9″ | WB: 14.25″
Also, read test-based reviews of the best skateboard decks of 2023.
Zero Skateboards Clothing
Zero Skateboards also offer a range of clothing and accessories to complete your skateboard look. The apparel selection includes t-shirts, hoodies, hats, socks and more. All clothing is designed with the Zero logo for an authentic skate style.
These apparel selections are printed with classic designs as well as modern art inspired by skateboarding culture. They also have an eco-friendly collection that utilizes recycled materials.
Zero Skate Team Members
Zero has an impressive roster of professional skateboarders, including;
Jamie Thomas
Chris Cole
Tony Cervantes
Dane Burman
Adrian Lopez
Tommy Sandoval
Winsdor James
Jon Allie
The team works together to create innovative products for the brand and help promote a positive message about skateboarding.
Is Zero A Good Skateboard Brand?
Yes, Zero Skateboards is a trusted brand with high quality products. The company provides top-notch skateboards, decks, apparel and accessories that offer great value for money. The company also has a team of experienced skateboarders who are passionate about their craft and always looking to push the boundaries.
We like the fact that Zero provides quality skateboards and equipment at a reasonable price, just to promote skateboarding culture and the sport.
Lately, we heard some gossip about zero skateboards going out of business, that's why we had to write this article and make sure everyone knows the truth. After some research, we can confirm that zero skateboards are still in business and producing high-quality boards as always.
Zero Skateboards Toy Story
Zero Skateboards Toy Story is an iconic collaboration that combines the creative genius of Zero Skateboards with the well-known movie franchise 'Toy Story'. This unique collaboration features limited edition skateboard decks, apparel and accessories in a variety of Toy Story designs.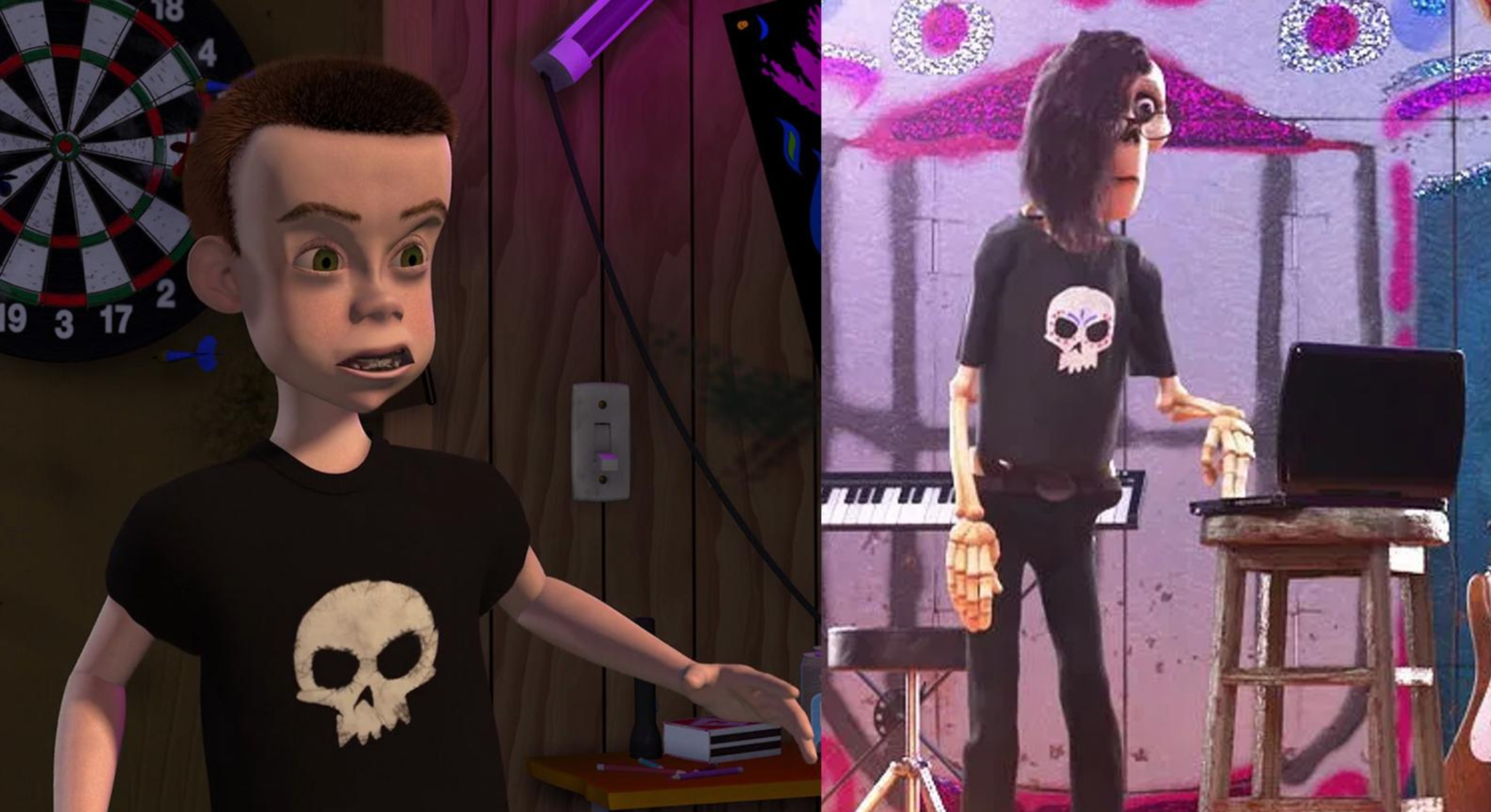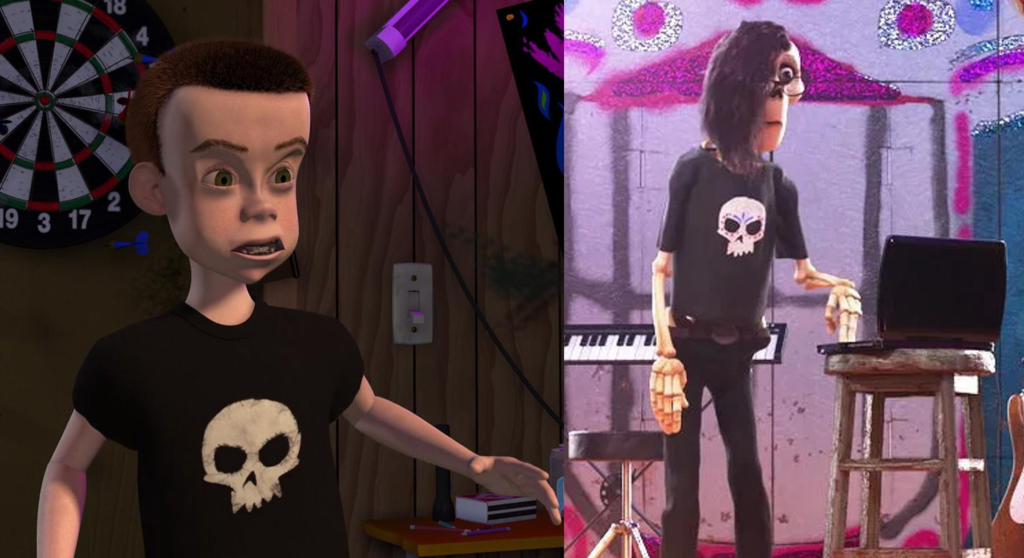 The range includes hand-crafted wood decks as well as hardware, including trucks, wheels and bearings for skateboarding enthusiasts. It's a chance to have fun while displaying a major pop culture reference on your board.
Many pieces are sure to become collectors' items due to their limited availability and iconic designs. Whether you are an avid skater or just a fan of 'Toy Story', this collection is perfect for showing off your own personal style or completing any fan's collection.
Final Words
Zero Skateboards is a well-known and trusted brand with an impressive lineup of products. Their boards are lightweight, and durable, and offer great performance for street, park or any terrain skateboarding.
The company has a team of experienced professional skateboarders who help create innovative products for the brand. We would highly recommend this brand if you are looking for high-quality skateboards at an affordable price.
Frequently Asked Questions: (FAQs)
Is zero a good skateboard?
Yes, zero skateboards are good, reliable, and provide great performance on almost every terrain (except dirt roads).
Which skateboard brand is the best?
This really depends on personal preference, below is a list of the best skateboard brands.
Element
Powell Peralta
Zero
GirlT
Blind
Birdhouse
Plan B
Santa Cruz
enjoi
Alien Workshop
What are Zero skateboards known for?
Zero skateboards are known for offering quality skateboard decks, apparel and accessories at an affordable price with impressive graphic designs.